Tulsa, Oklahoma – It was the fifth practice session on Monday morning for the Golden Hurricane football team and the first where the heat index didn't soar to over 100-degrees. Today's temperatures stayed a pretty consistent 87-degrees throughout the 140-minute workout in shorts and shoulder pads on Harwell Field.
"The Good Lord said those guys are working hard, let's give them a day," quipped Tulsa Head Coach Philip Montgomery when asked about today's weather.

"The rain helped keep things cool. Anytime you get a reprieve from what we've been having, it just brings the energy level up. I thought the guys did a great job. It brought a little freshness back to us being the fifth day in a row. I thought they did really well today, and the weather was a big part of that as well," said Montgomery.
Montgomery talked about the Golden Hurricane offense and the consistency he still wants to see from the unit.
"Offensively, we're just not as consistent as I want to be right now. We're hitting some big stuff. We're really coming together. Our five guys up front have really starting jelling. I saw a lot of progress yesterday, so we'll see what it looks like on tape today. We just have to be more consistent. We'll have a good play, good play, and then when we get a bad play, we have to be responding the correct way."
Montgomery challenged the defensive unit on Sunday, and saw dividends from an energetic defense today.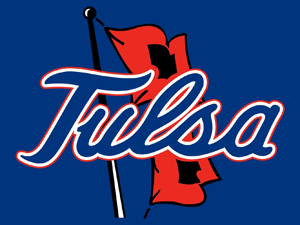 "I kind of challenged the defense a little bit yesterday, and they came out and had a great day today. We did a lot of situational stuff (a lot of third down situations) and I thought the defense did an outstanding job. They flew around to the football and their energy was really good," added Montgomery.
Tulsa will take off from the practice field on Tuesday, but will have the Annual Media Day and take the 2015 Team Photo. The Hurricane will be back on the practice field Wednesday morning.
This Saturday is Fan Appreciation Day from 10 a.m.-12 noon at H.A. Chapman Stadium, and is FREE to the public.
The Hurricane will scrimmage and then sign autographs for Tulsa fans afterwards. Fan Appreciation Day will also feature activities for young fans, including an inflatable area, games, face painting by the TU spirit teams and an interactive photo station. Team posters will be available and fans, not already season ticket holders, will be able to purchase Six-Game Season Tickets, Mazzio's Family Fun Zone Ticket plans or 3-Game Pick 'Em Mini-Pack Ticket packages.
Tulsa opens the 2015 season against the FAU Owls on Saturday, September 5, at H.A. Chapman Stadium with game time set for 2:30 p.m.