The Tulsa football team will hold Fan Appreciation Day at H.A. Chapman Stadium on Saturday, FREE to the public, from 10 a.m.-12 noon. The Hurricane will scrimmage and afterwards sign autographs for fans. The day will also feature activities for young fans, including an inflatable area, games, face painting by the TU spirit teams and an interactive photo station.
Tulsa practiced Friday morning for 120 minutes on the grass of Harwell Field in what Tulsa Head Coach Philip Montgomery termed as 'a pretty spirited workout."
"It was a pretty spirited workout after coming off a two-a-day practice yesterday. They bounced back really well. Our energy was good and for the most part our focus was where I wanted it to be. At times, when you get out in the heat, you lose focus, and then you have to regain it. That's just a part of growing and maturing as a football team. But overall, I thought practice was good," said Montgomery.
A concern the first few days of practice was protecting the football, but that has been an aspect that the Hurricane offense has been focused on improving.
"I think the last couple of practices we've done a better job of protecting the football offensively. The defense is doing a great job of ripping and stripping and getting after it, but offensively I think we're being more conscious of what we're doing with the football in our hand," said Montgomery.
Tulsa will be in full pads for the first time on Saturday, but Montgomery doesn't put much stock into full pads compared to the usual shells (shoulder pads and helmets) that the team has been practicing in for the past six practice days. "We're just as physical right now than when you put full pads on. All you're doing is sliding pants on. We'll still stay up. We won't take guys down to the ground because we have to come out healthy. That's the number one thing," said Montgomery.
"What I want to see tomorrow is for us take care of the football. I want to see us line up and execute what we have called defensively, make plays on both sides of the ball and come out healthy," Montgomery added.
Montgomery indicated today that third-year sophomore offensive lineman Evan Plagg, from Guthrie, Oklahoma, was put on scholarship earlier this week.
Montgomery tells how he communicated the news to Plagg, "I called Evan into the office, and talked about where he's at with our program. He did a great job all spring, and coming out of the spring was our starting left tackle. I wanted to see how he handled the summer, and he handled it well. He's come back for camp and has done a great job. He deserves it."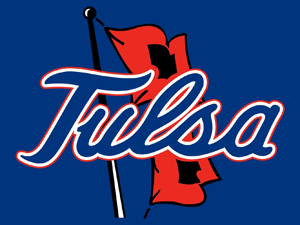 Tulsa opens the 2015 season against the FAU Owls on Saturday, September 5, at H.A. Chapman Stadium with game time set for 2:30 p.m. For tickets, fans can call 918.631.GoTU (4688) or purchase tickets in person at the TU athletic ticket office between 8:30-5:00 p.m., Monday-Friday. To follow the Golden Hurricane during preseason camp and all season long go to TulsaHurricane.com.