Governor Mary Fallin Friday announced she has appointed Robert J. "Bob" Ross to serve on the State Board of Career and Technology Education.
Ross, of Oklahoma City, will represent the State Board of Education. Two appointed members of the State Board of Education, selected by the Governor, serve as ex officio voting members on the Board of Career and Technology Education. Senate confirmation is not required.
Ross replaces Amy Ford. His term expires April 1, 2016.
"Bob Ross is a visionary Oklahoman whose leadership has expanded educational opportunities for our state's students," said Fallin. "As a member of the State Board of Career and Technology Education, he will continue to help students gain leadership skills and to achieve postsecondary credentials and certificates in fields that are in demand by Oklahoma's businesses. I am proud to appoint him to this important board."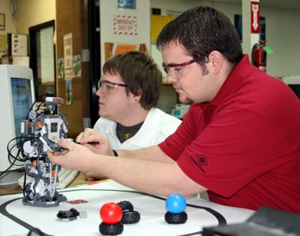 Since 2003, Ross has been with the Inasmuch Foundation and the Ethics and Excellence in Journalism Foundation (EEJF). He became president and chief executive officer of both in 2005. Inasmuch Foundation is a philanthropic organization that invests in education, health and human services and community enhancement in Oklahoma. EEJF provides grants and contributions to media institutions and journalism schools nationwide, primarily in the areas of investigative reporting, youth education, professional development and special opportunities.
Prior to his work at Inasmuch Foundation and EEJF, Ross was an attorney with the Oklahoma City law firm of McAfee and Taft. He serves on the board of directors for a variety of organizations, including the University of Oklahoma Foundation, Oklahoma City National Memorial, the Oklahoma City Museum of Art, Oklahoma City University, Oklahoma Public School Resource Center, John W. Rex Elementary School, and Teach for America-Oklahoma City.
In 2013, he was awarded the Oklahoma Center for Non-Profits' Visionary Impact Award.
Ross earned his bachelor's degree from Washington and Lee University and a J.D. from the University of Oklahoma. He and his wife, Heather, have two children.
The State Board of Career and Technology Education oversees the state's Career Tech system, which offers programs and services throughout nearly 400 public school districts, 29 technology centers on 59 campuses and 13 skills centers in correctional facilities. Each technology center works closely with advisers from local industry to ensure that students learn the skills needed to be valued members of the workforce.