TULSA — The great WNBA experiment in Oklahoma is officially over.
The Phoenix Mercury showed why they have three championships under their belts as they dominated the Shock in all aspects of the game on Saturday night and handed the Shock a 91-67 loss in front of 3,261 in Tulsa's BOK Center.
The Shock opened the playoffs in Phoenix with an 88-55 loss on Thursday night.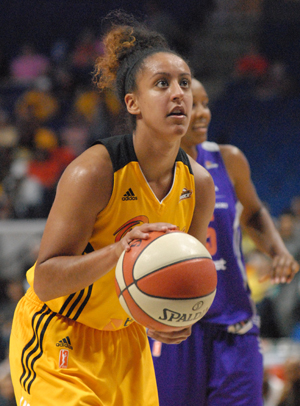 The Mercury shot 75% compared to 29% for Tulsa, and each team had four of their starting five players in double figures.
The teams were tied at 19 at the end of the first 10 minutes but from there it was all Phoenix.
Tulsa out rebounded Phoenix 13-7 in the first quarter and picked up five offensive boards as well. Tulsa led the league in offensive rebounds during this regular season. Courtney Paris was the league's leading rebound artist for the second straight season; she averaged 9.3 rebounds per game.
Brittany Griner edged Tulsa's Odyssey Sims by just one point to lead all scorers with 23-points.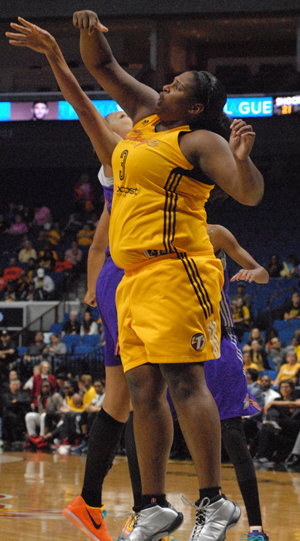 For the second straight game of this series the Shock found themselves in a double-digit deficit at half. Tulsa trailed Phoenix 41-31 largely because of their abysmal shooting; they shot 25.0% from the field and 14.3% from behind the three-point arc.
The wheels were loosened in the second quarter for the Shock and completely came off in the third as Tulsa was unable to make up ground during the third quarter, going down 64-48 at the end of the period.
Defensively the Shock weren't able to slow the Mercury, allowing Phoenix to shoot 52.3% through three periods. Tulsa, however, was able to take care of the ball during the quarter and recorded zero turnovers.
The final basket for the Tulsa Shock was made by rookie Brianna Keisel.
The Mercury will move on to face either Minnesota of Los Angeles, and the Shock will move to Texas for the third incarnation of the franchise. This season the Shock posted their best record in Oklahoma at 18-16 during the regular season and qualified for the WNBA Playoffs for the first time since moving from Detroit in 2010.
In Tulsa, the Shock posted an overall record of 59-145 including 2 playoff losses. Tulsa Today provided coverage of the Shock from day one through it's final game. Once it was revealed that the team was moving to Texas; all local broadcast media dropped coverage of the team.
Since 2010 the Shock were coached by Nolan Richardson, Teresa Edwards, Gary Kloppenberg and Fred Williams.
Next season the franchise will play in Arlington Texas at the University of Texas-Arlington in the College Park Center.
Photos: Greg Duke, Tulsa Today.