Editorial: The Hill is reporting today that Democratic National Committee Chairwoman Debbie Wasserman Schultz dodged questions on Sunday about whether Democratic presidential candidate Bernie Sanders's description of himself as a "socialist" would hurt the Democratic Party. She has previously refused, also in national broadcast interviews, to define a difference between the National Democratic Party and socialism generally.
If you can't define a difference – you are one.
The Hill writes: "He is a self-identified socialist," CNN's Dana Bash asked Wasserman Schultz, a representative from Florida. "If he is your party's nominee, would that social label hurt the Democratic Party's chances of winning the White House in 2016?"
"This election is going to be decided on what the voters believe is the best choice in their candidate for president who is going to help ensure that their lives can get better," Wasserman Schultz answered. "I believe that any one of those candidates is in dramatic contrast to any of the Republican circus performer candidates that are on the other side."
Click here for more from The Hill.
This writer's May 2008 review of then-candidate Barack Hussein Obama titled, "Obama fails first questions" noted all of his proposed policies and rhetoric suggested Socialism – a form of governance proven to precede collapse of nations for 100 years.
Jerry Bowyer wrote for Forbes also in 2008 a piece titled "Barack Obama, Fabian Socialist" beginning:
Barack Obama is a Fabian socialist. I should know; I was raised by one. My Grandfather worked as a union machinist for Ingersoll Rand during the day. In the evenings he tended bar and read books. After his funeral, I went back home and started working my way through his library, starting with T.W. Arnold's The Folklore of Capitalism. This was my introduction to the Fabian socialists.
Fabians believed in gradual nationalization of the economy through manipulation of the democratic process. Breaking away from the violent revolutionary socialists of their day, they thought that the only real way to effect "fundamental change" and "social justice" was through a mass movement of the working classes presided over by intellectual and cultural elites. Before TV it was stage plays, written by George Bernard Shaw and thousands of inferior "realist" playwrights dedicated to social change. John Cusack's character in Woody Allen's "Bullets Over Broadway" captures the movement rather well.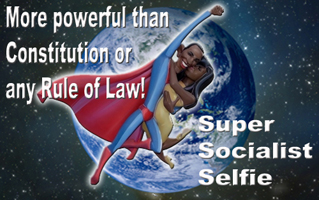 Arnold taught me to question everyone–my president, my priest and my parents. Well, almost everyone. I wasn't supposed to question the Fabian intellectuals themselves. That's the Fabian MO, relentless cultural and journalistic attacks on everything that is, and then a hard pitch for the hope of what might be.

Click here for more of the article from Forbes.
So, in review, the Democratic Party is Socialist in general and Fabian Socialist in particular.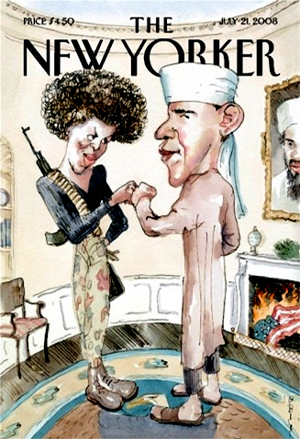 The failure of national media/journalists to expound on the racism, historic genocides, and repeated economic collapses caused by socialist ideologues over the last 100 years could be because many journalists are; 1.) themselves Fabian Socialists, 2.) "talking head" presenters with no detailed accurate historical views of the world, or, 3.) personally profiting by fantasy over fact.
The challenge for Republican candidates at every level is to explain that the evil within the illusion of successful socialism requires control of the entire population by government.
This is the challenge America faces and the great divide of national policy: Freedom or Control? Are we still a nation of free individuals equal before the law or a nation eager to give up freedom for free stuff while directed to our proper holding pens by ever benevolent beloved leaders?
President Obama with his cell phone and pen is one answer.
Your comments welcome below.