Ted Cruz in an interview with TheBlaze Sunday evening said "threats to Internet freedom" have "never been greater" and could have the potential of affecting independent online news outlets like the Drudge Report and, one would assume, even small local sites like Tulsa Today.
Speaking to TheBlaze in Dallas, Texas, the Republican presidential candidate responded to reports that Congressional review of digital copyright law could threaten aggregator news websites saying, "I think threats to Internet freedom continue growing… This administration views the Internet as a threat."
"I've been leading the fight against that," he told TheBlaze.
Cruz also cited plans to relinquish U.S. control of the Internet as a move that would "profoundly undermine U.S. interests and undermine free speech."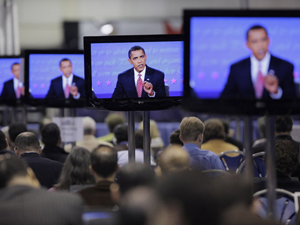 "America invented the Internet and, I got to say, Obama's idea to give it away is reminiscent of Jimmy Carter's idea to give away the Panama Canal," he said.
Click here for more from TheBlaze.com.
Established in 1996, Tulsa Today is the oldest independent local online news service in the world and until our digital life is done, we will speak free.