Given that 75 percent of Americans think current government is corrupt, perhaps a bold outsider is the right person at the right time. Carly Fiorina's articulate, focused, and fearless performances in the Republican debates elevated her from an also-ran to a real contender. Although there are no voting records to peruse, her current positions are consistent with those during her 2010 run against incumbent Senator Barbara Boxer (D-CA). But whether Fiorina will make a good president is the relevant question.
Economy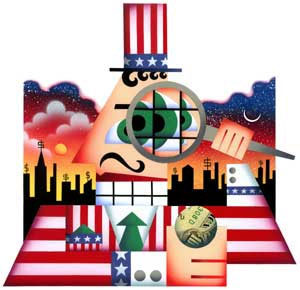 Fiorina denounces crony capitalism, noting that big business and big government go hand in hand. She called the February 2009 stimulus package a "failure" and that the key to economic recovery is less government, taxation, and regulation. Fiorina supports creating additional tax breaks for small businesses and repealing the estate tax.
Foreign Policy
For a political outsider, Fiorina is credible and well versed on world affairs. She's served on several relevant boards, including the External Advisory Board for the Central Intelligence Agency. With regard to the Palestinian/Israel conflict, she supports a two-state solution with Jerusalem as the undivided capital. Pursuant to our allies' requests, to combat ISIL she would provide materiel to Jordan, intelligence to Egypt, and more weapons to the Kurds in northern Iraq. Fiorina would stop the Iran nuclear deal and verify actions before Iran sanctions are lifted.
Immigration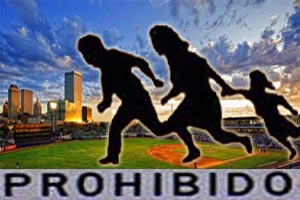 Although Fiorina approved of the DREAM Act, she cautioned that it was "putting the cart before the horse." In her view, immigration reform should be passed in a series of bills with the number one priority of securing our porous border. She supports a pathway to legalization but not full citizenship since such immigrants have broken the law.
Education
Fiorina favors the standards set forth in No Child Left Behind and Race to the Top but with more local control. She believes these accountability and achievement goals are best met by policies that provide for vouchers, open enrollment, charter schools and career technical education.
Abortion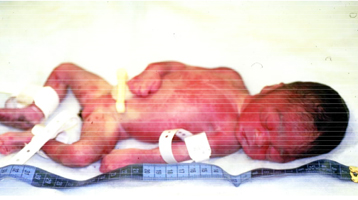 Fiorina supports a ban on abortions after 20 weeks gestation except in cases of rape, incest or danger to the life of the mother. During the second 2015 Republican debate Fiorina distinguished herself by passionately declaring that haggling over pricing of aborted body parts poorly reflected on the character of our nation.
Health Care
Since 2010 Fiorina has called for repeal of the Affordable Care Act, which she called a collaboration between big government and the health insurance companies trying to protect their franchises. However in 2013, she agreed with two ACA provisions: the individual mandate and the ban on discrimination by insurers against people with pre-existing conditions. Fiorina's recipe for reform consists of encouraging competition in the health insurance market, reforming medical malpractice, increasing accessibility to community clinics, and increasing federal aid to states to administer high-risk pools to help the needy.
Hewlett Packard—Competence as a Chief Executive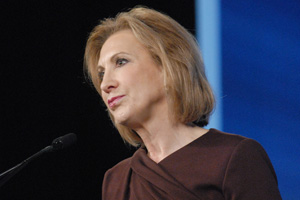 Fiorina began her career as a receptionist at a small business and climbed up the corporate ladder to become the first woman CEO of a Fortune 20 company. Her success at increasing the market share of Lucent, AT&T's networking equipment spinoff was marred by claims of questionable financial practices. Nonetheless, she was aggressively courted by the struggling Hewlett Packard to spur innovation and shake things up.
 The tech bubble burst shortly after Fiorina joined HP. She streamlined operations, had a "shape up or ship out" mandate, and laid off some 30,000 American workers. To get more of the personal computer market share and better compete with IBM she spearheaded the $25 billion acquisition of Compaq in May 2002 – a move that was bitterly opposed by the founders' sons. Revenues increased mainly due to the merger. On the positive side, HP increased its patents from 10,000 to 30,000, and Fiorina helped make HP a leader in charitable giving.
But during Fiorina's five years as CEO her management style was criticized, the stock fell 49 percent, and ultimately the board of directors forced her to resign. But former director Tom Perkins notes that HP's "ineffective and dysfunctional" board made life hard for its CEOs. Indeed, HP has had five CEOs since Fiorina's 2005 departure.
Many technology CEOs now believe the Compaq merger and Fiorina's "bold move" has been vindicated as it achieved her promise to created a worldwide technology powerhouse with top revenue positions in servers, PC and printers. Former Intel chairman Craig Barrett opined that the HP/Compaq merger was "an unqualified success."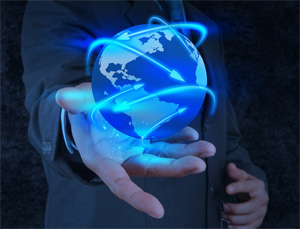 Fiorina defends her troubled HP tenure by asserting tough times call for tough calls for the overall health of the enterprise. Our country is ailing on many fronts. It will take more time and exposure to determine whether Fiorina's corporate experience and views will sufficiently resonate with the electorate.

About the Author: Marilyn M. Singleton, MD, JD is a board-certified anesthesiologist and Board member of the Association of American Physicians and Surgeons. She graduated from Stanford and earned her MD at UCSF Medical School. Dr. Singleton completed 2 years of Surgery residency at University of California at San Francisco Medical Center, then her Anesthesia residency at Harvard's Beth Israel Hospital. She was on the faculty at Johns Hopkins Hospital in Baltimore, Maryland before returning to California for private practice at Cedars-Sinai Medical Center in Los Angeles and Alta Bates Medical Center in Berkeley. While still working in the operating room, she attended UC Berkeley Law School. She interned at the National Health Law Project, and practiced insurance and health law. In addition to providing pain management, Dr. Singleton runs a wellness clinic in association with her county food bank and is in Oakland's Medical Reserve Corps. Along with delivering medical and educational supplies, she started two make-shift medical clinics in two rural villages in El Salvador. http://www.youtube.com/watch?v=cao5C0QW0SE