OKLAHOMA CITY – Sen. Kyle D. Loveless (R-Oklahoma City) on Thursday filed Senate Bill 915, an act to prohibit state funding for Project Relate (The Oklahoma Marriage Initiative).
"I believe strong marriages are the backbone of strong families, but I don't think the Oklahoma Marriage Initiative makes sense. The data just doesn't back up their claim of helping Oklahoma families," said Loveless.

The Oklahoma Marriage Initiative was created by the legislature and signed into law by Governor Frank Keating in 1999. Despite millions of dollars being spent, divorce rates have continued to rise or remain steady.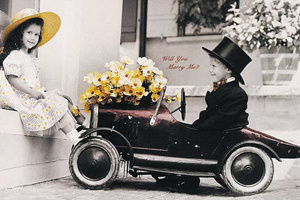 "In addition to the program's lack of results, I have to ask myself is it the proper role of government to be involved in the relationship business? As a conservative, I believe we should be focusing our efforts on limiting government's role in our lives, not welcoming it into our most intimate relationships," said Loveless.
"I look forward to working with my colleagues in the legislature to cut wasteful programs like the Oklahoma Marriage Initiative and refocus state government on providing the core services of transportation, education and public safety," said Loveless.
The legislature reconvenes for the 2016 session on February 1.