Tulsa parents and students have an opportunity to learn more about their education options at a free community-wide event on Thursday, Jan. 28, from 6 to 8 p.m. at the Greenwood Cultural Center at 322 North Greenwood Avenue.
The School Choice Expo is open to all metro area students and their families who want to hear about the different types of schools that are available. Schools represented will include public, charter, online, home, private, faith-based and magnet.
Vendors who are supportive of education also will have exhibits.
"We are answering the call from parents to showcase the marketplace of options available to students and families," said Renee Porter, executive director of ChoiceMatters. "Also this is a great way to locally celebrate National School Choice Week, Jan. 25-29."
Attendees will learn about schools, the different schools' application processes and enrollment procedures, as well as calendars and dates of acceptance. Students who are interested will also have an opportunity to apply that evening.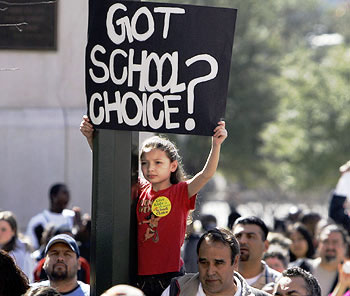 The expo is a follow-up to last week's Marvin Sapp School Choice Concert held at the Mabee Center.
"More than 7,000 Tulsans attended the concert, sharing their dreams around the creation of high quality educational options for all children," said Pastor Ray Owens of Metropolitan Baptist Church, which hosted the concert. "The upcoming expo gives parents the opportunity to meet in person with leaders of schools that are working to offer high quality choices for kids."
Tulsa schools that are interested in showcasing their school, for free, may contact Tracey Medina at (405) 360-1200.
ChoiceMatters is a program that was established earlier this year by Scissortail Community Development Corporation. ChoiceMatters focuses on educating and motivating parents on the educational choices available in Oklahoma for their children, and serves as a resource to them. For more information please contact Renee Porter at (405) 360-1200, r.porter@scissortailcdc.org.