Overstock.com, Inc. announced today that Merrill Lynch Professional Clearing Corporation ("Merrill Pro"), the last defendant standing after Goldman Sachs, in the company's longstanding market manipulation case, has settled claims by paying $20 million to Overstock.com and its co-plaintiffs.
The suit, first filed in 2007, alleged that certain prime brokerage firms had engaged in illegal market manipulation ("naked short selling," or selling phantom shares of stock) in a deliberate effort to manipulate Overstock.com's share prices. Over many years and millions of dollars of discovery generating millions of documents, Overstock.com chased the conduct of several of these firms, settled with many, and eventually winnowed its case down to two principal defendants: Goldman Sachs and Merrill Pro.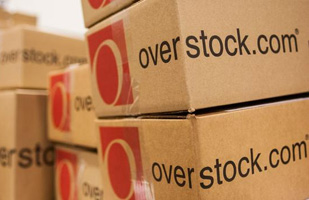 In January 2012, a California trial court dismissed the case.  But in November 2014, the California Appellate Court reinstated the case against Merrill Pro on the ground that questions of fact remained as to the claims requiring a trial, and at the same time ruled that many of the case documents Overstock.com obtained in discovery could now be (and have been) made public. The trial of the case was later scheduled for the first week of April.  Merrill Pro has admitted no liability in the settlement.
Even though it upheld the dismissal of Goldman from the California case, the California Appellate Court wrote that Overstock.com's experts had opined that "Goldman knew the [stock] trades were shams and created a 'phony' supply of Overstock shares…. In sum, there is substantial evidence Goldman Brokerage was, itself, a beneficial purchaser of one species of the exotic trades in which [co-participants] engaged to circumvent [SEC regulation]." However, the court decided that on jurisdictional grounds the case against Goldman could not go forward.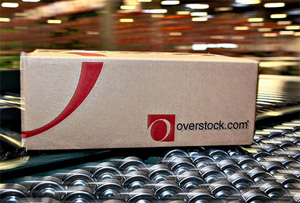 Overstock.com feels the fight was well worth the effort.  Bringing this conduct to light has caused useful changes in the way the SEC regulates close-out requirements for stock trading. In short, Overstock believes the effort has helped reform the US Capital markets and lessened the opportunities for illegal stock manipulation.
Commenting on today's settlement, Overstock.com CEO Patrick Byrne said, "Lao Tzu wrote, 'In war's victory keep to funeral ceremony.'  Though I am under no obligation to say so, I want to make clear that Bank of America had nothing to do with the behavior documented in this case. Even with Merrill Lynch, the individuals at issue are no longer employed there. I do not feel like bayonetting any of any more of Wall Street's wounded today. Because we fought long and hard to get so many of the documents public, the true story of this decade-long battle can and should be told by an objective journalist. Res Ipsa Loquitur [Latin: "the thing speaks for itself]."
Overstock.com, Inc. (NASDAQ:OSTK) is an online retailer based in Salt Lake City, Utah that sells a broad range of products at low prices, including furniture, rugs, bedding, electronics, clothing, and jewelry. Worldstock.com is dedicated to selling artisan-crafted products from around the world whereas Main Street Revolution supports small-scale entrepreneurs in the U.S. by providing them a national customer base. Overstock has additional community-focused initiatives such as a Farmers Market and pet adoptions.  Forbes ranked Overstock in its list of the Top 100 Most Trustworthy Companies in 2014. Overstock sells internationally under the name O.co.  Overstock (http://www.overstock.com and http://www.o.co) regularly posts information about the company and other related matters under Investor Relations on its website.