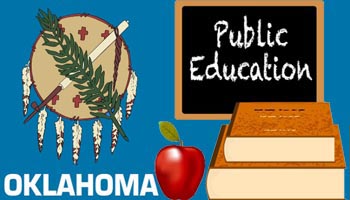 Tulsa — Think Through Learning, authors of Think Through Math (TTM), the award-winning web-based math instructional system for grades 3 and above, announced today the winner of its 4th Annual Oklahoma Math Cup. For the second consecutive year, Heritage Elementary School in The Tahlequah Public School District has been named the Oklahoma Math Cup State Champion for solving more than 172,000 complex math problems and passing nearly 9,000 math lessons – more than any other participating school – in just 29 days.
The contest, which kicked off in February, engaged 315 schools throughout the state against each other for bragging rights of having successfully completed the most math lessons on the TTM system. Nearly 45,000 Oklahoma students across the state had the opportunity to participate at school, during after school programs, and at home. During the four-week competition period, students completed more than 240,000 lessons and solved 7.7 million complex math problems. The winning school will participate an awards ceremony where they will receive the Math Cup trophy, champion banner, and commemorative Math Cup certificates.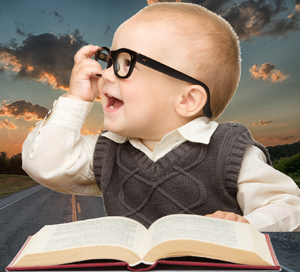 "For the fourth year, the Oklahoma Math Cup has generated enthusiasm from thousands of students across the state," said Louis Piconi, executive vice president and founder of Think Through Learning.  "The level of participation and the incredible quantity of math lessons being completed in a single month speaks volumes about the impact that this program is having on schools and students throughout the state, and ensures students are well-prepared for the end of year assessments only a few weeks away."
Think Through Math has also recognized two runner-up schools:
•  First runner up: Pleasant Hill Elementary School from Mid-Del Public Schools
•  Second runner up: Tony Goetz Elementary School from Muskogee Public Schools
In addition to the top school prizes, TTM also gave awards to 24 individual students, who were selected based on a passed lesson requirement as well as classrooms in two special categories including:
•  The Evening/Weekend Warrior Award, which is given to five classes that worked the most outside of school hours.
•  The Teamwork Award, which is given to five classes that passed at least 75+ math lessons during the contest.
With over three million students in more than 180,000 classrooms across the country using Think Through Math, TTM is the fastest growing supplemental math program in the U.S.  Customized for each state's learning standards, Think Through Math's lessons include a wide variety of interactive item types, ensuring students are well-prepared for the more sophisticated question types being used on state-level assessments. TTM's unique intrinsic and extrinsic motivational strategies increase engagement and build self-esteem so students increase their time on task. Think Through Math has received numerous awards since its introduction and is expanding rapidly across the US. For more information click here.