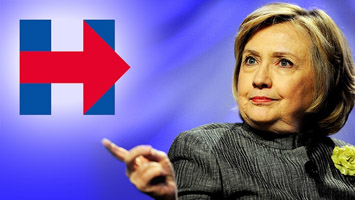 TheHill.com is reporting that former Secretary of State Hillary Clinton and her senior aides did not comply with the State Department's record-keeping policies, an internal watchdog determined in a report sent to Capitol Hill.
Through the exclusive use of her personal email account routed through a private server, Clinton circumvented policies designed to follow federal records laws and may have jeopardized official secrets, the department's Office of the Inspector General said in a report obtained by The Hill ahead of the its official publication on Thursday.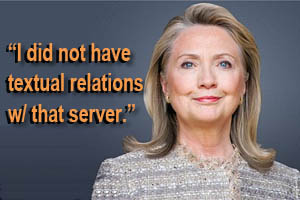 Clinton never requested permission to use the personal server, which was located at her New York home, and it "would not" have been approved, in part, because of "the security risks in doing so," the watchdog agency determined.
Additionally, Clinton "never demonstrated" to State Department security officials that her personal server or BlackBerry device "met minimum information security requirements."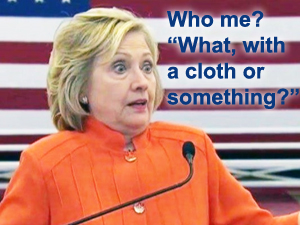 Moreover, Clinton's decision not to use an official email ending in state.gov "is not an appropriate method" of preserving emails under the Federal Records Act, the inspector general said in the hotly anticipated 83-page report.
"Therefore, Secretary Clinton should have preserved any federal records she created and received on her personal account by printing and filing those records with the related files in the Office of the Secretary," it said.
"At a minimum, Secretary Clinton should have surrendered all emails dealing with Department business before leaving government service and, because she did not do so, she did not comply with the department's policies that were implemented in accordance with the Federal Records Act."
The conclusion is a damning one for Clinton, the likely Democratic presidential front-runner and likely nominee, who has faced persistent criticism on multiple fronts for her use of a private server.