Savoy Magazine announced the release of its Power 300: 2016 Most Influential Black Corporate Directors listing today, which includes Feed the Children President and CEO J.C. Watts, Jr.
Savoy's summer issue features a directory of 300 African-American executives, influencers and achievers contributing leadership to corporate boards.
"It is an absolute honor to be chosen alongside my fellow African-American influencers and achievers," said J.C. Watts, Jr. "Serving on corporate boards is an opportunity to create economic value for those we act as a fiduciary for."
J.C. Watts, Jr. has had an extensive political career. He served in the U.S. House of Representatives from 1995-2003 representing Oklahoma's 4th Congressional District. During this time, he was chosen by his peers to serve as chairman of the Republican Conference, the fourth-ranking leadership position in the majority party in the U.S. House of Representatives.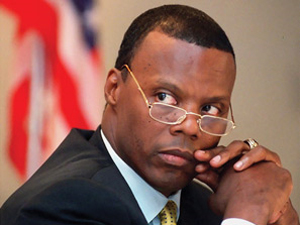 Watts is a two-time author with his most recent book, Dig Deep: 7 Truths to Finding the Strength Within, published early in 2016.
With a diverse portfolio ranging from athletics to ministry, to business and nonprofit, Watts has guided many teams to victory. His wide-ranging business experience began at the close of his athletic career. Since, he has built a diverse business portfolio that includes the first African-American-owned John Deere dealerships in America.
In 2003, Watts started Watts Partners — the largest African-American-owned lobbying company in Washington, DC. It is a government-affairs consulting firm where he provides strategic focus and program leadership to the firm's business engagements, alliances and initiatives. Watts currently serves on the company board of Dillard's Department Stores.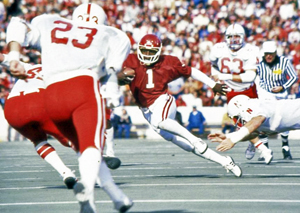 Watts was born on November 18, 1957, in Eufaula, Oklahoma. He graduated from Eufaula High School in 1976 and attended the University of Oklahoma until his graduation in 1981 with a B.A. in journalism. While at the University of Oklahoma, he was quarterback for the Sooners. From 1981 to 1986, he started for Ottawa and Toronto in the Canadian Football League. After completing his football career, Watts returned to Oklahoma to become youth minister at Sunnylane Baptist Church in Del City.
The full 2016 Most Influential Black Corporate Directors listing is available now online exclusively at savoynetwork.com/blackdirectors.
Established in 1979, Feed the Children exists to end child hunger. It is one of the largest U.S.-based charities and serves those in need in the U.S. and in 10 countries around the world. It provides food, education, essentials and disaster relief. Domestically, it operates 5 distribution centers (located in Oklahoma, Indiana, California, Tennessee and Pennsylvania).
In fiscal year 2015, Feed the Children distributed 107 million pounds of food and essentials valued at $302 million to people in the U.S., and internationally, it sponsored nearly 24,500 children, addressing the root causes of poverty through child sponsorship and school sponsorship. It is accredited by GuideStar Exchange and the BBB Wise Giving Alliance as well as maintains a 4-star rating from Charity Navigator.
Savoy Magazine is a national publication covering the Power, Substance and Style of African- American lifestyle. From entertainment to sports, business to politics, design to style, Savoy is a cultural catalyst that highlights timely topics and drives positive dialogue on and about Black culture. Savoy is published quarterly with a worldwide distribution via subscriptions and newsstands. Connect with Savoy: Twitter – www.twitter.com/savoynetwork, Facebook – www.facebook.com/savoymagazine, LinkedIn – www.linkedin.com/company/savoy-magazine.