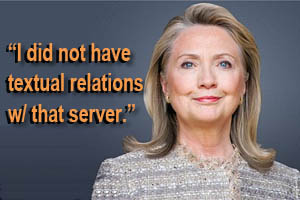 The Hill is reporting today that a State Department official pressured the FBI to alter the "Top Secret" classification of an email regarding possible arrests in the Benghazi attacks because the code "caused problems," FBI officials told investigators during the agency's probe into Clinton's email server.
The two unnamed officials reported an alleged "quid pro quo" arrangement with the State Department, under which the FBI would declassify the document in exchange for expanded authorities in Iraq.
Both the FBI and the State Department have pushed back fiercely on the allegations, characterizing the FBI's request for further personnel overseas as a separate matter.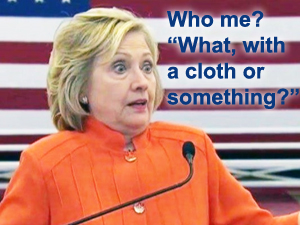 Prior to the investigation, the State Department asked the FBI to review and make classification determinations on several of Clinton's emails being produced by the State Department under Freedom of Information Act (FOIA) requests.
According to documents released Monday, officials told investigators that during that process, Under Secretary of State Patrick Kennedy petitioned officials to declassify the document and instead place it under a FOIA exemption known as "B9," which "would allow him to archive the document in the basement of [the Department of State] never to be seen again."
The email, from Nov. 18, 2012, remains classified and has since been made public with redactions.
No increase in FBI slots in Iraq resulted from this conversation, according to State Department spokesman Mark Toner.
An FBI official reported that he received a call from Kennedy, who told him that the classification of the email "caused problems."
Not knowing the contents of the email, he said he told Kennedy he would look into the matter if Kennedy would approve an FBI request to increase personnel in Iraq.