A state legislator thinks Oklahoma's "lemon law" that focuses on mechanical defects isn't enough when it comes to buying a car, truck or van. What the state also needs, he believes, is a "cooling off" provision.
House Bill 1473 by state Rep. George E. Young, Sr., would require every contract for the sale of a motor vehicle to contain a "buyer's remorse" provision that would allow a customer to cancel the contract within three days and return the vehicle to the seller "if the purchaser is not satisfied."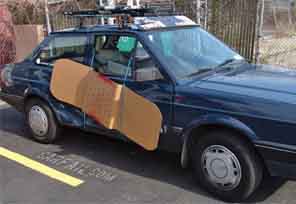 Young, D-Oklahoma City, concedes his proposal will face an uphill fight but contends it's needed. "I was surprised to see that no statute on the books covered this. It was brought to me by a constituent and I feel it is a very just correction to our laws."
HB 1473 was assigned Tuesday to the House Committee on the Judiciary – Civil and Environmental.
The federal Truth in Lending Act accords a three-day right of rescission to any homeowner refinancing an existing mortgage, or to someone securing a home equity loan.
The Federal Trade Commission offers consumers a three-day rescission period when they purchase products or services at a place other than the seller's primary place of business.
Sales of new residential windows, for example, are subject to a three-day "cooling off" requirement.