Editorial Analysis: For all the foolish online hype by local communists / progressives; George Soros' friends failed to make a significant dent in the enthusiasm and support shown for Rep. Jim Bridenstine (OK-1st Dist) at his Townhall Tuesday. Thousands cheered and a handful jeered. Soros may not be gaining much from his money spent in propaganda designed to destroy America.
Local groups pleaded for protesters to attend and disrupt including "Indivisible Tulsa" with 682 members, "Indivisible North Tulsa" with 40 members and "Indivisible Oklahoma" with 3,879 members. These are the local communists / progressives promoting division – as typical of the Left, naming themselves the opposite of their objective. Those who do not accept election results are, in fact, anti-American or Communist or Progressive – no difference.
The point of "Indivisible" groups is to divide the country just as the "Democratic" Party continually supports totalitarianism while pacifying the masses with identity politics.
Even the daily noted that Bridenstine, "handled the unruliness with generally good humor," which is praise from the political writer generally for Leftists. The writer asserts mentioning the name of America's largest baby killing organization known as "Planned Parenthood" (another contrary title from Leftists) was a verbal "needle" from the three term Congressman.
"[Bridenstine] handled the unruliness with generally good humor, but did seem to go out of his way to needle a large contingent of Planned Parenthood supporters," the writer opined.
Note: To "needle" is to "provoke or annoy especially by continual criticism or questioning." That means more than merely repeating their name.
The daily writer continued, "…[Bridenstine] said the No. 1 reason he would have voted for the stalled House Republican health-care bill is that it would have defunded Planned Parenthood. When the Planned Parenthood group rose booing — and others rose cheering — Bridenstine repeated his statement, and then added 'Did you know it defunded Planned Parenthood?'"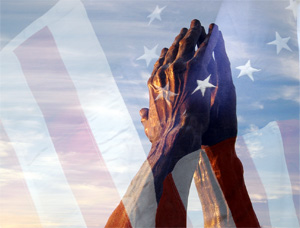 If Bridenstine wanted to "needle" he could have noted Planned Parenthood currently stands accused of the Federal Crime of selling identifiable baby body parts from murderous regular activity nationwide. He could have pointed out the irony of an organization partly named "Parenthood" caught on video joking about monetizing infant murder. Click here and here and here and here for Tulsa Today coverage of that issue.
For most the evening was splendid with detail on issues media does not provide on debate currently underway in Washington.  Citizens don't generally hear enough of that.  Sadly, a great deal of popular culture and many media are directly owned or influenced by George Soros and his Open Society Foundations and/or restricted by format.
More information on Soros' organizations follows (Source: DiscoverTheNetworks.org) and the book, The New Leviathan: HOW THE LEFT-WING MONEY MACHINE SHAPES AMERICAN POLITICS AND THREATENS AMERICA'S FUTURE by David Horowitz and Jacob Laksin is recommended.
A. Organizations directly funded by Soros and his Open Society Foundations (OSF):
B. Organizations that do not receive direct funding from Soros and OSF, but are funded by one or more organizations that do: