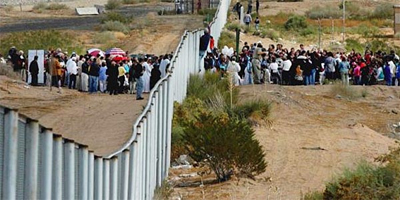 Video Report: In 1986, the San Diego Border Patrol accounted for approximately one-third of all apprehensions along the U.S.-Mexico border. Today it accounts for only a small fraction.
How did the region go from one of the busiest sectors for illegal border crossings to one of the most secure? The latest video edition of "Underreported," offers interviews with both officials and residents in a visit to the U.S.-Mexico border in San Diego. See for yourself. 
Reporters at the Washington Post, Huffington Post, and Wall Street Journal are attacking The Daily Signal to limit press access at the White House. They are afraid The Daily Signal is providing an alternative to the usual left-wing or establishment media spin. Now, they are using their "mainstream" media megaphones to diminish The Daily Signal.
The Daily Signal exists as an alternative to the mainstream media. We are a dedicated team of more than 100 journalists and policy experts funded solely by the financial support of the general public.  Click here to donate to The Daily Signal.  Click here for home page.