Oklahoma AG Mike Hunter Thursday announced that Assistant Attorney General Joy Mohorovicic will lead the new Attorney General's Criminal Justice Division.
The Criminal Justice Division will oversee the state's multicounty grand jury, the Oklahoma Commission on Opioid Abuse, the Internet Crimes Against Children Task Force, the Workers' Compensation and Social Security Fraud Units.  
Mohorovicic, of Tulsa, has been with the attorney general's office since October. She currently manages the Tulsa office. Since being with the attorney general's office, she has worked primarily on cases involving workers' compensation and insurance fraud.
"Joy Mohorovicic is a gifted attorney, who has spent the majority of her career handling high – profile criminal cases," Hunter said. "Since being with the attorney general's office, she has impressed her peers and proven herself as a valued asset. I know her wealth of experience and knowledge will serve her well as she takes over the new Criminal Justice Division."
Beginning her career in 2002, Mohorovicic has served in both public and private legal practice. She is a former assistant district attorney in Tulsa County and also served as the managing attorney for the Wagoner County District Attorney. Throughout her career, she has been the lead prosecutor on hundreds of felony and misdemeanor cases.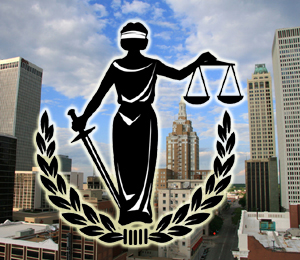 "I appreciate Attorney General Hunter's confidence in me to serve in this important role," Mohorovicic said. "I look forward to this opportunity to help investigate cases involving criminal activity and assisting local law enforcement to bring justice to Oklahomans."
Mohorovicic received a bachelor's degree from Oral Roberts University and a law degree from the University of Tulsa. She is a member of the Tulsa County and Oklahoma Bar Association.