President Donald Trump's face-to-face meeting with Russian President Vladimir Putin stretched on for hours and was quickly followed by news the U.S. and Russia reached an agreement on a cease fire in Syria.
The closely-watched meeting had only been scheduled to run for 30 minutes. Instead, it ran for two hours and sixteen minutes.
The cease fire is to take effect Sunday at noon in Damascus, the Associated Press reported, without adding further details. Israel and Jordan were reported to be part of the agreement. The agreement had been in the works for months.
The sign of possible progress in Syria – where Russia is the primary backer of Syrian President Bashar al-Assad – came more than two hours after Trump said it was 'an honor' to meet Putin.
The deal, confirmed by three U.S. officials, is distinct from a plan for "de-escalation zones" that were part of a Russia-brokered deal that did not include the U.S.
Putin told Russian state media that cybercrime was among the topics discussed.  Others topics included Ukraine and countering terrorism, Putin said.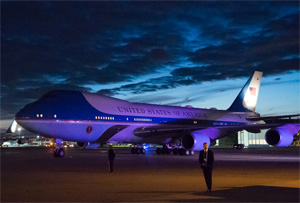 Putin told the president he was 'delighted' to meet for the first time. And with that, the dance was on.
The two leaders of nations that once squared off in Cold War iciness sat down in a neutral setting Friday, representing their nations at the G20 in Hamburg, Germany.
Click here for more from The Daily Mail.
While details of the conversation have not been released, Reuters speculated prior to the trip that President Trump would use fast-growing supplies of U.S. natural gas as a political tool when he meets in Warsaw on Thursday with leaders of a dozen countries that are captive to Russia for their energy needs.
In recent years, Moscow has cut off gas shipments during disputes with neighboring countries in winter months – a life threatening act. Exports from the United States would help reduce dependence on Russia.
James Jones, a former NATO Supreme Allied Commander told Reuters, "I think the United States can show itself as a benevolent country by exporting energy and by helping countries that don't have adequate supplies become more self-sufficient and less dependent and less threatened."