Tulsa District Attorney Steve Kunzweiler announced today the opening of the relocated DA Supervision Office from its previous location on 5th Street to a new permanent location on the first floor of the Tulsa County Courthouse.
"This was a goal I've had since I took Office and to see it come to fruition is extremely gratifying," Kunzweiler said.  "Having the DA Supervision Department in the very same building as the all the misdemeanor and district courts will streamline the process for both business owners and victims of bogus checks, as well as simplify the process for defendants participating in probation."   
DA Kunzweiler acknowledged the lengthy and collaborative effort this undertaking required, specifically recognizing the support of the Tulsa County Commissioners and the Tulsa County Building Operations Department.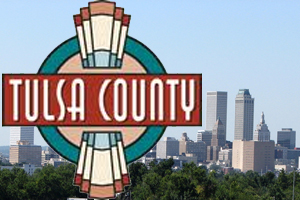 Chief Deputy Vicki Adams concurred, "Space in the Courthouse is very limited, so we had to be creative and work collectively with a number of people to make it happen.  The end result will make it easier for the DA's office to better serve their clients."
Commissioner Ron Peters emphasized the benefits to the community: "Relocating the Bogus Checks and Supervisions Department to the County Courthouse will not only save the taxpayers $72,000 annually, it will provide better access for those who use the services."
The DA Supervision Department is responsible for overseeing defendants on court-ordered probation and collecting their fees.  Currently, the DA's office provides oversight to nearly 11,000 defendants, and provides bogus check collection services to hundreds of business owners and victims annually.
"This aspect of my office deals with an enormous volume of people and services every day," DA Kunzweiler said.  "The DA Supervision Department has been off-site for 15 years.  To at last be able to provide those services within the Tulsa County Courthouse will provide far-reaching benefits.  I am proud that we reached this milestone today."