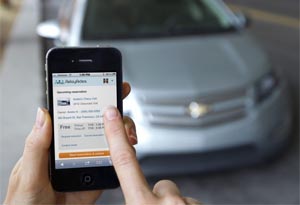 With car-buying season in full gear, the free-credit-score website WalletHub today released its 2017 Car Insurance & Credit Scores Report, which examines the extent to which major auto insurers use credit data in policy pricing.
Highlights from the report include these jewels:
• Car insurance premiums in Oklahoma can fluctuate by 82% based on credit score.
• People with no credit pay 65% more for car insurance than people with excellent credit, on average. Drivers with no credit pay at least twice as much in PA, NJ and MI.
• Farmers Insurance seems most reliant on credit data, with credit newcomers paying over twice as much as excellent-credit customers. Even GEICO (least reliant) has a 40% penalty.
• The five major auto insurance companies use credit data in 90% of the states in which they operate, on average. Only Progressive uses credit data in all of the states it serves.
• Travelers is the most transparent about its use of credit data, providing a clear disclosure when generating quotes.
For the full report, including a state-by-state breakdown, click here.