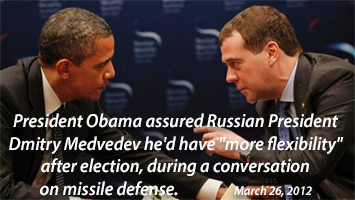 Analysis:  CNN gave three times more coverage to the alleged 'secret meeting' between President Trump and Vladimir Putin at a G-20 dinner than former President Barack Obama's infamous hot mic gaffe with Russia's former president in 2012, according to a study by Media Research Center Newsbusters.    
The MRC study contrasted CNN's coverage with that of the March 2012 conversation between Obama and then-Russian President Dmitry Medvedev.
Obama's microphone was on during the exchange where he told Medvedev that "This is my last election. After my election I have more flexibility."
Medvedev responded: "I understand. I will transmit this information to Vladimir [Putin]."
According to the MRC study, during the same timeframe on March 26, 2012, CNN spent roughly 25 minutes discussing Obama's misfire.
CNN host Wolf Blitzer described the incident in 2012 as "awkward," while the network's hosts used the Trump-Putin talk to discuss the president's "credibility" and his "posture in regard to Russia."
Newsbusters, showed that from the time the news broke late Tuesday afternoon on the previously undisclosed Trump-Putin talk through around midnight, CNN spent over 75 minutes covering the discussion.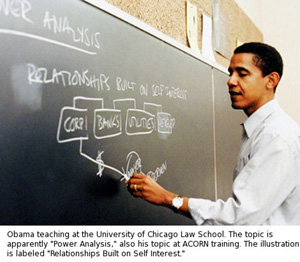 Click here for the report from Newsbusters, "CNN Gives Three Times More Coverage to Trump Dinner Than Obama's Hot Mic."
Thus in summary:  CNN thinks dinner talk is more important than secret missile talk with Russia.
For the record, Barack Obama taught the criminality of Saul Alinsky at the Chicago Law School and to the disgraced criminal organization ACORN. In previous generations, this topic would have been more correctly named communism.