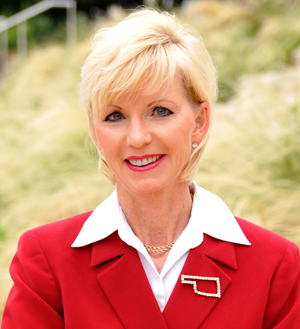 Updated: Corporation Commissioner Dana Murphy today announced her candidacy for lieutenant governor of Oklahoma apparently without resigning her current position.
"As a fifth-generation Oklahoman, I am proud of this state, and my passion for its success runs deep," said Republican Murphy.  
"It is no secret that Oklahoma is at a crossroads. Our state's next set of leaders must be able to navigate solutions that spur our economic recovery while addressing and improving basic public services. I believe my experience and skills as a proven problem-solver are needed now more than ever to help Oklahoma."
A hard worker with a successful track record, Murphy already has more than $600,000 to kick off her campaign. As Corporation Commissioner, she received support from a wide range of stakeholders across Oklahoma, backing up her commitment to all Oklahomans.
"It is time we address the roots of long-standing problems instead of continuing to treat symptoms of these problems. I am ready to move this position beyond its traditional role to be a part of a new plan for our state that comes from different thinking, planning and resolving," said Murphy.
Born in Woodward, Murphy is a fifth-generation Oklahoman. She earned a degree in geology at Oklahoma State University. After practicing as a geologist for ten years, she obtained her law degree cum laude at Oklahoma City University. On Nov. 4, 2008, Murphy was elected to the statewide office of Oklahoma Corporation Commissioner where she was also elected by her peers in January 2017 as chairman of the Commission.
Tulsa Today spoke with Commissioner Murphy this afternoon and she confirmed that she would continue to hold office while running for Lt. Governor.
"We are in the middle of rate case hearings so it is critical that I continue on task for the people of Oklahoma," Murphy said. "I have been engaged in campaigns while serving in office and this is no different." 
Murphy's prior experience includes working for almost six years as an administrative law judge at the Commission, where she was named co-employee of the year for 1997 and received the Commissioners' Public Servant Award in 2001. She has more than 20 years of experience in the petroleum industry including owning and operating her own private law practice specializing in oil and gas title, regulatory practice and transactional work and working as a geologist in the Oklahoma petroleum industry.
Murphy lives in Edmond, Okla., and spends many weekends in Ellis, County, Okla., working on the family farm.
For details about Dana Murphy and her campaign to serve all Oklahomans as Lt. Governor click here for www.DanaMurphy.com.