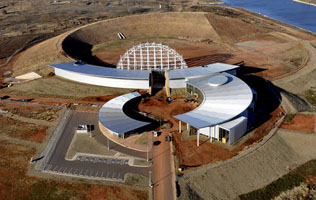 The Oklahoman is reporting today that construction-related activities will resume Oct. 1 at the American Indian Cultural Center & Museum near downtown Oklahoma City, with the intent of opening to the public in April 2021.
The Native American Cultural & Educational Authority Board was told Thursday the Oklahoman published:
"We're moving forward and it's not going to be too long before you'll see activity up here at the site," said James Pepper Henry, the center's director and chief executive officer of its foundation.
The first earth will be turned in the Hall of the Peoples, the space to be enclosed by glass installed in the white arch that, from a distance, is the center's most iconic feature.
Work finishing other parts of the complex will begin in earnest as financing details are wrapped up.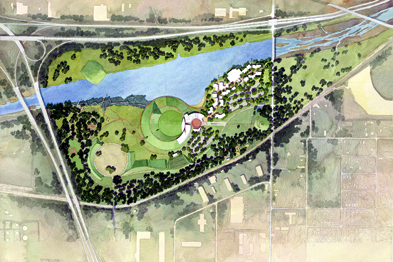 Work can begin soon on the Hall of the Peoples and by beginning there "we can show everybody the project is underway not only on paper but on-site," said Tom Wilson, president and principal of ADG, the construction management consulting firm.
Pepper Henry, of the Kaw Nation of Oklahoma, began his tenure at the center June 19, arriving from the Gilcrease Museum in Tulsa, where he was executive director.
Click here for more from the Oklahoman.