Today, Acting United States Attorney Loretta F. Radford announced that a one-count Federal Complaint was filed against Kody Bill Clark, a/k/a "Seminole," from Mulhall, Oklahoma, age 34, Daniel Wayne Strunk, from Tulsa, Oklahoma, age 43, and Stephanie Renee Tyson, from Tulsa, Oklahoma, age 30, charging Conspiracy to Possess with the Intent to Distribute Methamphetamine.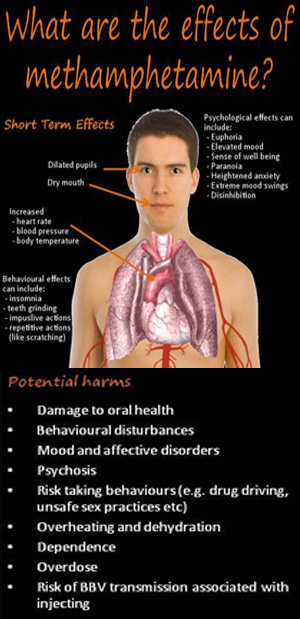 According to documents filed in the case, Strunk and Tyson travelled to Clark's residence in Mulhall, Oklahoma, on July 11, 2017, to obtain approximately one-quarter pound of methamphetamine from Clark.
On their return to Tulsa, Strunk and Tyson were stopped by the Oklahoma Highway Patrol near Sand Springs, Oklahoma.  A narcotics detecting K-9 officer was deployed and gave a positive alert that indicated the presence of illegal narcotics, and a search of the vehicle resulted in the seizure of 175.9 grams of methamphetamine.
The arrest of Clark, Strunk, and Tyson is part of an ongoing criminal investigation of the Indian Brotherhood Gang, and its criminal activities, in the Northern District of Oklahoma, Western District of Oklahoma, and Eastern District of Oklahoma.
The Drug Enforcement Administration (DEA) and Bureau of Indian Affairs (BIA) are leading this investigation with the assistance of the Bureau of Alcohol, Tobacco, Firearms, and Explosives (ATF), the United States Marshal's Service (USMS), and the Oklahoma Highway Patrol, and Task Force Officers assigned to the DEA-HIDTA.  Assistant United States Attorney Robert T. Raley will prosecute the case.
Loretta F. Radford was appointed Acting U.S. Attorney on March 11th, 2017.
Ms. Radford is a 1984 graduate of the University of Oklahoma College of Law and has a Bachelor of Science Degree in Business Administration from the University of Tulsa. She is admitted and licensed to practice law in the State of Oklahoma and is authorized to practice law in the federal courts located within the State of Oklahoma. Since 1995, she has been employed by the Department of Justice as an Assistant United States Attorney for the U.S. Attorneys Office in the Northern District of Oklahoma, Tulsa, Oklahoma.