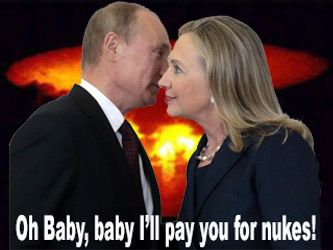 The Washington Post broke the story Tuesday night that the Hillary Clinton campaign and the Democratic National Committee helped pay for that now-famous dossier of research on President Trump.
Fox News' Tucker Carlson reported Tuesday night explosive details about the scope of special counsel Robert Mueller's investigation into Russian influence in the United States, which may be putting the Podesta Group in Mueller's "crosshairs." 
The Hill.com reported Tuesday the Senate Judiciary Committee has launched a full-scale probe into a Russian nuclear bribery case, demanding federal agencies disclose if they knew the FBI had uncovered corruption before 2010 when the Obama administration approved a controversial uranium deal with Moscow.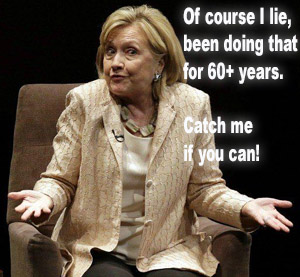 Not to put too fine a point on it, but criminals always accuse others of the crimes they themselves commit. Communists do the same thing.
Democrat dirty tricks in election manipulation are finally coming to light and maybe, just maybe, justice will return to the justice system and the government in total.
Carlson said in his opening segment that, according to a source Mueller is looking into the Podesta Group, a lobbying firm with close ties to Hillary Clinton, over spreading Russian influence in the United States during Barack Obama's presidency.
Carlson said, "The central effort to extend Russian influence was focused on the executive branch, the Obama administration. The vehicle through which [Paul] Manafort worked for the Russians was a shell group called the European Centre for a Modern Ukraine. The group was supposedly based in Belgium but had no offices there. It had only two employees, both based in Ukraine.
"Their telephone number in Brussels rang in Kiev. It was a sham, yet it had a presence in Washington. The European Centre for a Modern Ukraine was a major client of the Podesta Group. Why did the Russians choose the Podesta Group? Because both Podestas were close to the Clintons, and Hillary was then Secretary of State. She could get things done for the Podestas' Russian clients. It was influence peddling, the most obvious kind," he continued.
The Podesta Group has close ties with Hillary Clinton.
Carlson said of the ties, "Sometimes, our source told us, ties between the Podesta Group and the Clintons were explicit. Tony Podesta spoke regularly to Hillary Clinton while she ran the State Department. Our source remembers Podesta's assistant announcing that Secretary Clinton is on the line.'"
Link summary:
Election collusion by Democrats utilizing a fake reported – Washington Post.
Podesta Group Russian connections – The Daily Caller.