The Oklahoma House reached its second-to-last deadline on April 26, when all Senate bills had to be heard on the floor to advance.  The conference committee process, for those bills not yet approved by the chamber of origin, has been taking place for several weeks and is expected to wrap up the week to allow an early adjournment of the Legislature. That meant a few late nights for us, but my colleagues and I advanced some worthy policy I want to share with you.
Most notably, Senate Bill 1212 made it through the House on April 25. This bill allows any person at least 21 years of age or someone who is at least 18 years old and in the military to carry a firearm concealed or unconcealed if the person is not otherwise disqualified from the possession or purchase of a firearm. This is known as "constitutional carry," and the House voted 59-28 to advance it.
The Second Amendment gives citizens a right to bear arms, but unfortunately the government has decided to create hurdles that infringe on that right. With the passage of Senate Bill 1212, Oklahoma lawmakers took a stand against bureaucracy and voted to support basic rights. There was a lot of talk on the floor concerning hypotheticals, so I feel like I need to reiterate this: citizens who do not abide by the law are not included in this measure.
The Oklahoma Second Amendment Association and the National Rifle Association support this bill, and I was proud to be its House author. Because the House added an amendment, it now goes back to the Senate to accept the changes before moving to the governor's desk.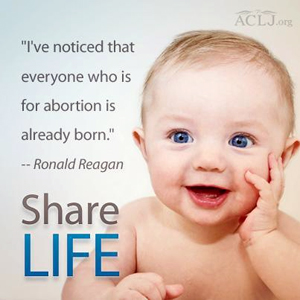 The House also passed Senate Bill 1267 this past week, which creates the "Defunding Fetal Body Parts Trafficking Act." I was proud to co-author this legislation, which prohibits reimbursement through Medicaid or any other federal or state program if a provider, or any affiliate of that provider, has been found guilty of trafficking fetal body parts. A provider may reapply for reimbursement after five years and after they've demonstrated they no longer traffic fetal body parts.
The Senate voted 36-3 on my bill requiring the State Election Board to validate Oklahoma's voter registration database with other state or federal citizenship databases. The secretary of the Election Board will report to the local district attorney anyone who may not be a citizen. As a reminder, the Election Board will not kick anyone off the voter rolls; rather, it will simply relay information.
Finally, Gov. Fallin signed my legislation, House Bill 3353. This is the measure that permits certain people to carry a handgun while scouting and hunting. It's a change from current law that allows bow hunters to carry for personal protect. The measure takes effect Nov. 1, 2018.
Members of the Oklahoma House and Senate also passed Senate Bill 1600, the general appropriations bill for Fiscal Year 2019. The budget totals more than $7.6 billion, a nearly 11 percent increase over the adjusted budget for Fiscal Year 2018.
Of the appropriations, education will receive 51 percent, or $3.86 billion. The general appropriations bill also includes additional allocations to the Health Care Authority for graduate medical schools, $34 million for the Pinnacle Plan and $4 million to help communities with losses from the recent wildfires. The House passed SB 1600 with a vote of 63-31. It now proceeds to Gov. Mary Fallin's desk.