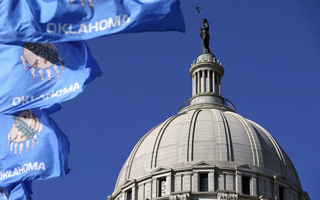 Analysis: The Associated Press (AP) is reporting with surprise that Oklahoma Governor Mary Fallin angered both gun rights and gay rights advocates on the same day.
The AP should not be surprised.  Politics in Oklahoma is not an organized activity. 
On the Democrat side, victimhood and the aggrieved rally on a regular basis without great obligation to fact.
Public Union bosses turn out the crowds. Identity politics heavy with personal over-acting is encouraged by some media.
On the Republican side, the Party Platform has a loyal caucus in the Legislature, but the establishment doesn't yet fully understand how to govern.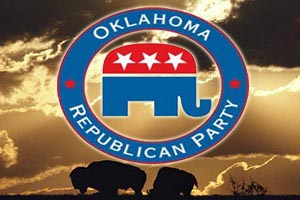 After being out of power for 100 years from statehood to recent elections there is no regular organized Republican effort to communicate, educate or grow constituency statewide.
The challenge is not, as many believe, properly met by the district elected officials. County organizations struggle with split loyalties before primaries and healing time after. The State Party is currently stuck on hubris.
As Oklahoma's favorite son once famously said, "I'm not a member of an organized party, I'm a Democrat."  The quote today works for both major Oklahoma parties, Libertarians and independents. 
Governor Fallin's actions announced late Friday were among more than a dozen decisions on legislation taken by our term-limited governor clearing the decks in her waning months in office.
This session of the Legislature saw striking teachers march on the Capitol, lawmakers raising taxes and a initiative petition currently underway to recall those same taxes.
Fallin's veto of the gun bill dealt a rare blow to county folk and hunters. The proposal to authorize adults to carry firearms without a permit was opposed by law enforcement, those who hire private security and those who profit from background checks.
The AP noted the bill was similar to "constitutional carry" legislation adopted in a dozen other states.
Gov. Fallin is in her second four-year term and cannot run for re-election.
The adoption decision prompted an angry response from LGBTQ groups, who said it was a license to discriminate against gays and lesbians.
The bill provides legal protections to faith-based agencies that won't place children in LGBT homes because of religious or moral convictions or policies.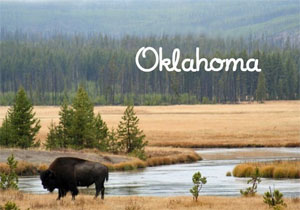 Policy divides grow when debate declines between tribes of special interest.
Only on the level field of public debate can principles and fundamental liberties be tested against herds of self-interest.