If any topic should concern Oklahomans considering state leadership this election cycle, the fiasco, debacle or cluster of incompetence at the health department is it. Apparently, leadership there didn't even know how to manage their own slush fund – which they should not have had in the first place. 
Oklahoma is a great state with blessed land and good people, but government here after 100 years of Democrat control appears to be more concerned with herding scared cows than taking care of business.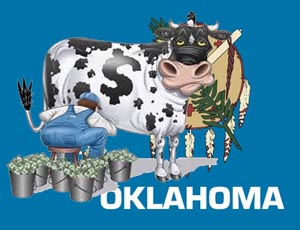 The Oklahoman has the comprehensive story, but it is long and convoluted even as the headline screams, "debacle."  Staff Writer Meg Wingerter begins:
It appears only three people in positions of power may have understood how the OK State Department of Health's finances worked — and even that might be an overestimate.
News about the department's financial health could have caused whiplash over the past year. As of June 2017, the official line was that all was well with the department's finances. By September, top officials said they were dealing with a $10 million budget gap. By the end of October, the department reported it needed $30 million to stabilize its finances and make payroll, and announced it would lay off 198 people in December to lower costs.
Then, this month, a multicounty grand jury and the State Auditor and Inspector's office released their reports that showed the Health Department was never in financial crisis and has yet to spend $30 million the Legislature had appropriated to save it.
Attorney General Mike Hunter acknowledged the difficulty of understanding how officials failed to understand financial realities. Incompetence played a role, as did a culture of fear at the Health Department, he said during a news conference announcing the grand jury's findings.
"There's plenty of blame to go around," he said. "It's hard if not impossible to comprehend why some of the decisions were made."