A hardy, invasive species of tick that survived a New Jersey winter and subsequently traversed the mid-Atlantic has mysteriously arrived in Arkansas. No one is sure how the Longhorned tick, native to East Asia, arrived in the country, or how it made its way near here.  
The Arkansas Agriculture Department said late Monday researchers at Oklahoma State University had confirmed a tick found on a dog in Benton County as a Longhorned tick. Until then, the bug had only been reported in New Jersey, Virginia and West Virginia.
It's rumored that Oklahoma has been on the lookout for bloodsuckers from Arkansas since Bill Clinton was first elected, but beyond the regional humor, there is important science here.
"It's a mystery to a lot of people who are trying to figure out how exactly it got here," New Jersey Department of Agriculture spokesman Jeff Wolfe told the Associated Press.
In humans, all ticks can carry diseases such as severe fever with thrombocytopenia syndrome, which can have a fatality rate of up to 30 percent. Arkansas Department of Health entomologist David Theuret said it's possible the ticks can also transmit other more local diseases, such as Rocky Mountain spotted fever. Both the New Jersey and the Arkansas departments of agriculture said they have received no reports of diseases in humans or animals caused by Longhorned ticks. Wolfe also said that so far, no ticks have tested positive for any diseases.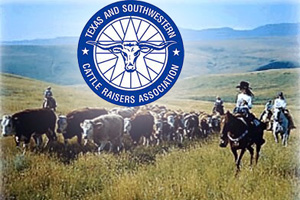 One major concern is the tick's effect on livestock. The insects are aggressive biters, US Department of Agriculture spokeswoman Donna Karlsons said. Single animals with high Longhorned tick densities can experience stunted growth and anemia, and in rare cases, can be drained of so much blood they die, Theuret said.
Cody Burkham, executive vice president of the Arkansas Cattlemen's Association, said livestock producers should be on the lookout for droopy ears, increase in body temperature, and lack of appetite. But animals can seemingly return to normal while still battling the illness. He has been telling producers to "monitor your cattle just a little closer — as close as you possibly can."