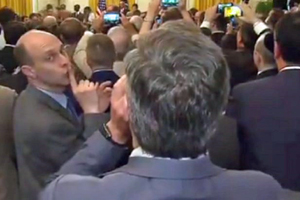 Jim Acosta of CNN, whose shouted, rude and often inane  questions have been a fixture of media events at the White House throughout the Trump presidency, is an "embarrassment," a former CNN producer said last week.
Acosta's latest desperate outburst came from the back of the room at the White House on Friday, as President Donald Trump was commenting on the attack against an Annapolis, Maryland, newspaper that left five people dead.   
Trump called the shooting at The Capital Gazette "horrific" and offered his condolences to the families of all involved, The Hill reported.  "This attack shocked the conscience of our nation and filled our hearts with grief," Trump said. "Journalists, like all Americans, should be free from the fear of being violently attacked while doing their job."
Acosta had a different line of childish questioning in a pitiful attempt, again, to elevate himself to relevance. His question had no hope of reaching the ear of President Trump or anyone near the front of the room, but that wasn't the point. The point was to get a hubris slam recorded by his own crew.
"Mr. President, will you stop calling us the enemy of the people, sir? Will you stop calling the press the enemy of the people, sir? Will you stop calling the press the enemy of the people, sir?" Acosta called out as Trump was talking. Video of the event shows someone nearby trying to hush Acosta, The Daily Caller reported.
That was too much for former CNN Senior Digital Producer Steve Krakauer, who tweeted his assessment of Acosta's behavior. "Truly an embarrassment, on multiple levels. Jim Acosta's self-serving antics give all good journalists a bad name," he wrote.
"On a day journalists could honor the memory of fellow reporters tragically killed due to a deranged person with a vendetta going back years, Acosta tries to shift the blame to Trump, thus validating many Americans' feelings about the media (that existed long before Trump)," Krakauer added.
Ideological Leftist media hacks jumped to defend their own.
"This is what happens when @realDonaldTrump calls journalists the enemy of the people. Blood is on your hands, Mr. President. Save your thoughts and prayers for your empty soul," Reuters editor Rob Cox wrote in a tweet he later deleted after it was learned that gunman Jarrod Ramos had a grievance with the newspaper that dated back to 2012, Fox News reported.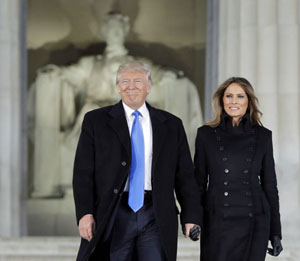 Trump — who has battled negative media coverage throughout his presidency — later offered his thoughts on the media, according to a White House pool report.
"Obviously, the press has treated me very badly, in the meantime I'm president, so, I guess they didn't treat me badly enough…I have a lot of respect for the media, tremendous respect. Some of the greatest people I know are reporters and people in the media," Trump said. "But also you have, like anything else, people that are bad."