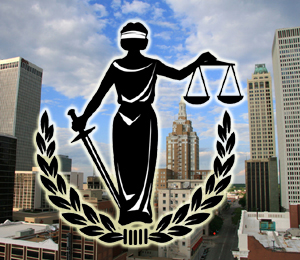 U.S. Attorney General Jeff Sessions today announced Tulsa is one of five cities selected to the National Public Safety Partnership (PSP) as the Department of Justice continues to fulfill President Trump's commitment to reduce violent crime in America.
PSP delivers a framework to enhance federal support of state, local, and tribal enforcement. Officials and prosecutors will aggressively investigate and pursue violent criminals specifically in gun crimes, trafficking, and gang violence.
PSP provides cities the opportunity to consult with, receive coordinated training and technical assistance from, and have access to an array of resources from the Justice Department and its law enforcement components.  The partnership will further enhance the ability of the U.S. Attorney's Office in the Northern District of Oklahoma and its local, state, and federal partners to investigate and prosecute violent crime.
"Attorney General Sessions meant business when he directed United States Attorneys to target alpha criminals and reduce violent crime across America. The Public Safety Partnership will bring resources to Tulsa to aid us in that effort. I am proud to bring these crime fighting tools to northeastern Oklahoma." said U.S. Attorney Trent Shores.
"When I was sworn in as United States Attorney, I pledged to combat violent crime. These resources will enhance our ability to partner with the Tulsa Police Department, Tulsa County Sheriff's Office, and federal law enforcement agencies to keep citizens safe. I have assembled a dedicated and talented team of federal prosecutors. They stand ready to enforce the law and fight for justice for all."
PSP offers two separate approaches to the assistance provided by the Justice Department, the Diagnostic Approach and the Operations Approach:
• PSP Diagnostic teams help participating cities develop tools to diagnose and address violent crime issues.
• PSP Operations teams partner directly with federal, state, local, and tribal officials to strategically address violent crime issues.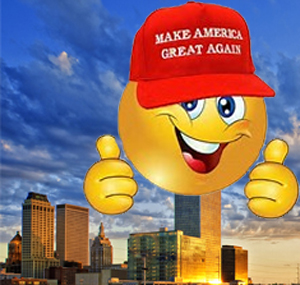 Five sites have been selected to receive this significant assistance:
2018 PSP Diagnostic Sites:
• Saginaw, Michigan
• Salisbury, North Carolina
2018 PSP Operations Sites:
• Kansas City, Missouri (participated as a PSP Diagnostic Site in 2017)
• Miami, Florida
• Tulsa, Oklahoma
"Reversing the recent troubling increase in violent crime in our country is a top priority of the Department of Justice as we work to fulfill the President's promise to make America safer," said Attorney General Sessions. "Cooperation with our fabulous state and local partners is the single most important aspect of our strategy to reduce crime. The National Public Safety Partnership program will help five American cities to build up their own capacity to fight crime by using DOJ expertise and resources as well as evidence-based strategies customized to meet their needs. We want to be a force multiplier for them, and under PSP, we will."
In June 2017, Attorney General Jeff Sessions announced the PSP program during remarks at the National Summit on Crime Reduction and Public Safety. The twelve sites announced in 2017 continue to participate in 2018, and have resulted in a number of success including, but not limited to:
• Birmingham, Alabama: The U.S. Attorney's Office for the Northern District of Alabama established a public safety task force of local, state, and federal partners to improve data and intelligence sharing, complement community outreach, and improve prevention efforts. As a result of coordinated efforts among local and federal law enforcement, homicides in Birmingham are down 12 percent year to date in June.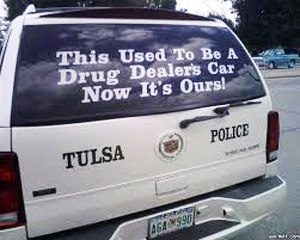 • Indianapolis, Indiana: The U.S. Attorney's Office for the Southern District of Indiana and the Bureau of Alcohol Tobacco, Firearms, and Explosives (ATF) have enhanced coordination with each Indianapolis Metropolitan Police Department patrol district to help identify and prioritize drug and gun crime cases appropriate for federal prosecution. ATF has also assigned a crime analyst to focus solely on National Integrated Ballistic Information Network (NIBIN) cases. NIBIN is a national program that assists law enforcement agencies in making connections among crimes involving firearms. As of July 2018, Indianapolis reports an increased homicide clearance rate from 40 percent to 70 percent year to date, which it attributes to increased collaboration among local and federal partners.
• Memphis, Tennessee: Identified one precinct and geographical area in South Memphis for PSP engagement—the Raines Street Station—to focus increased local and federal enforcement efforts. The Raines Street Station experienced approximately 22 percent of the city's homicides in 2016. As a result of PSP involvement in the Raines Street Station area, homicides are down approximately 27 percent and aggravated assault are  down 11 percent, as of July 31, 2018.
Partner sites are selected through a process that considers both quantitative and qualitative measures, including sustained levels of violent crime that far exceed the national average. PSP sites must demonstrate a commitment to reducing violent crime, and in August 2017 that commitment was extended to include reducing violent crime stemming from illegal immigration.
The Justice Department agencies involved in PSP are: the United States Attorneys' Offices; the Office of Justice Programs; the FBI; the ATF; the U.S. Marshals Service; the Drug Enforcement Administration; the Office on Violence Against Women; and the Office of Community Oriented Policing.
For more information about additional PSP sites, their designations and DOJ's work to reduce violent crime and enhance public safety, click here.