(Tulsa) September 6 – On this day in 2008, the legendary band, Eagles, played the first concert at BOK Center in front of a sold-out crowd. Since then, over 7.2 million fans have converged on Downtown Tulsa for 516 total concerts and family shows and more than 700 sporting events.
As a result, downtown Tulsa has seen an influx of new energy and an infusion of upwards of $1 billion in private development. BOK Center has emerged as one of the top concert destinations in the country and has been ranked as a top 20 arena for concert ticket sales every year since 2008.
The venue has also been nominated for Arena of the Year continuously since opening, with the most recent Arena of the Year win coming from the International Entertainment Buyers Association (IEBA) in 2016.
"BOK Center's success over the past 10 years is a tribute to the fans who continue to purchase tickets to shows in record numbers," said Jeff Nickler BOK Center General Manager. "It's also a tribute to the community, corporate partners and premium seat holders who have embraced this building with open arms since day one."
BOK Center's continued success wouldn't have been possible without the multitude of agents and promoters who continue to believe in the strength of the Tulsa market and constantly deliver world-class concert content to Oklahoma. Several of those agents and promoters hold BOK Center in high regards, which is evident in the quotes below.
"Red Light Management congratulates the staff of BOK Center as they celebrate their 10th anniversary. We look forward to bringing many more exciting shows to Tulsa!"
– Coran Capshaw, Red Light Management
"BOK Center has been the home to 18 sold-out MTG shows – they not only treat our artists like gold, but their hospitality extends to the entire crew.  I always love going there – it's my home away from home."
– Louis Messina, Messina Touring Group
"I am a big fan of BOK Center. When Live Nation Global Touring puts a show in Tulsa we can trust that everything will be handled perfectly, from the box office details and the on-sale to the incredible hospitality when the tours are on site.  We have had a lot of fun over the years playing BOK with Madonna, Justin Timberlake, and Lady Gaga and even more fun launching tours there with Rush and U2.  We look forward to promoting many more shows there in the future."
– Gerry Barad, Live Nation Global Touring
"It has been our absolute pleasure to visit BOK Center on a number of memorable occasions. We received a very warm welcome when we presented Cher for an amazingly successful concert there! We were fortunate to return with Sir Paul McCartney —- where he enjoyed rapturous responses from the Tulsa audiences for his three sold out shows. The organization and world-class hospitality at BOK Center certainly enhances great memories. We look forward to the next time!!! Warmest good wishes for the 10th Anniversary."
– Barrie Marshall, Marshall Arts Ltd.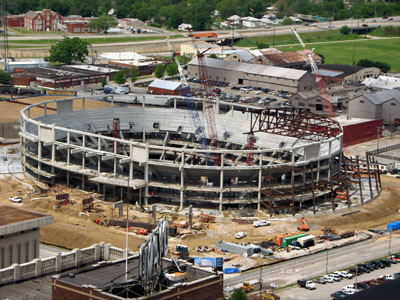 "Thank you all for the great kick off to our tour. It is all about desire and intent. All the team did a fantastic job. It was a successful opening night for U2, for Arthur and the crew."
– Ciaran Flaherty, U2
"BOK Center and their entire team have been an absolute pleasure to work with over the years. The outside the box thinking and vision on the shows I have done there has always exceeded expectations. It is truly a treat when I have the opportunity to put another show in their building."
– Corrie Christopher Martin, Paradigm Talent Agency
"BOK Center is unquestionably one of the more memorable stops on any of our tours. The venue and staff are A+ all around. In fact, not only do virtually all of our major shows play BOK (Billy Joel, Rod Stewart, Def Leppard, Motley Crue, etc,) we often begin our tours there because of the exceptional building and staff. In the recent past we have had both Rush and Daryl Hall & John Oates begin major tours in Tulsa, and in 2019, Metallica's first show of the year will be at BOK Center."
– Adam Kornfeld, Artist Group International
"From its opening, BOK has been a shining example on how an arena is run and how it serves its community.  Happy Anniversary and congrats on a job well done!  May our future continue to grow and prosper."
– John Huie, Creative Artists Agency
"Cheers to a great ten years since your opening. WME looks forward to a long and successful relationship together. We look forward to bringing our biggest artists to the Tulsa market place!"
– Don Muller, WME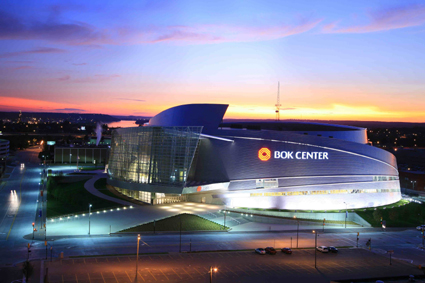 "Happy Anniversary to BOK Center. We look forward to another decade of amazing shows!"
– Ron Opaleski, WME
"Congratulations on 10 years of #rocktheBOK! Producing a show at BOK Center feels like going home. From the minute you arrive in Tulsa, Jeff, Casey and Joe go out of their way to make you feel like family. Walking through the venue, you feel the passion for their craft. BOK Center is second to none and Madison House Presents looks forward to bringing sold-out shows with world class talent to Tulsa for years to come."
– Don Sullivan, Madison House Presents
"AEG loves Tulsa!  From the hospitality to the attention to details and most importantly the ticket sales, BOK Center is consistently a strong arena AEG has promoted many concerts in over the last ten years.  We look forward to bringing Carrie Underwood back to her home state and presenting Elton John at the venue in 2019.  Congrats on your well-deserved 10th anniversary!"
– Donna DiBenedetto, AEG Presents
"What a thrill it has been working with BOK Center this past decade. This extraordinary facility and stellar team have set an unbeatable standard in arena concert production. I can't wait to see what's in store for Tulsa in the coming ten. Congrats, BOK Center!"
 – David Fitzgerald, DCF Concerts
"Since opening, NS2 has promoted a number of successful shows at BOK Center. Whether it's country, rock, or any genre in between, we've always been impressed with BOK Center's commitment to putting on a great show for the fans in Tulsa".
– Darin Lashinsky, NS2
"When we book a concert at BOK Center we know everything will "Be OK"! The team in Tulsa and the market always delivers one of the best concert experiences in the country. Congratulations on 10 record breaking years!"
 – Barry Leff & Don Fox, Beaver Productions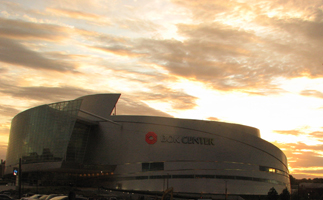 To commemorate BOK Center's 10th anniversary, instead of celebrating with just one event, ten blockbuster concerts were planned for 2018 featuring some of the most iconic musicians on the planet.  The "Ten For Ten" concert series featured major artists that cross all genres and decades of music and some who have never played Tulsa or the State of Oklahoma.
BOK Center worked with tour promoters, agents and artist management to book an incredible line-up of talent to celebrate this giant milestone.The iconic roster of artists includes:
1. Blake Shelton / February 15 – Launched tour in Tulsa
2. P!NK / March 5 – First ever visit to the State of Oklahoma
3. U2 / May 2 – Launched 2018 world tour in Tulsa
4. Justin Timberlake / May 5
5. George Strait / June 1, 2 – Only two of four arena shows outside Las Vegas
6. The Eagles / June 17
7. Imagine Dragons / August 1
8. Bruno Mars / October 11 & 12
9. Metallica / January 18, 2019
10. Elton John / February 9, 2019
"From the day it opened, BOK Center has been an object of pride not only for the Tulsa community, but for all of us at SMG," stated Wes Westley, President & CEO of SMG. "It is a great facility, that has been tremendously successful and we look forward to continuing that successful trajectory for many years to come. Congratulations to everyone involved."
Photos: Marc Rains Photography, Greg Duke, David Arnett and TulsaToday.com.