Updated Opinion: It's a shame globalist loser Mitt Romney doesn't live the honor he declares. Loyalty is obviously absent his brand. Romney will be sworn into the U.S. Senate Thursday after President Donald Trump helped him win office, but disgraceful will forever be Romney's legacy: a backstabbing self-aggrandizing fool not to be trusted. 
Romney lost his bid to be president of the United States when he failed miserably to aggressively combat lies and distortions of the Left. America suffered an anti-American president at the time, but Romney was too much above combative debate to make the point. Romney's grand vision of himself is, apparently, pristine as if he had national credibility. 
To the contrary; many believe Romney a milquetoast groveling globalist hedge fund humping cultist – on a good day.
The editorial published in the Washington Post sparked outrage, but Romney defended it on CNN (Current Narrative Nonsense) with this jewel, "A president should demonstrate the essential qualities of honesty and integrity, and elevate the national discourse with comity and mutual respect."
Wow, so "qualities" include flip-flopping and back-stabbing the leadership of your own party? America doesn't need twofaced leaders – been there, done that. Like him or not, President Trump does exactly what he says which puts Romney's dishonesty in stark contrast. Canard put to rest – you are welcome.
Romney needs to understand that Republican voters have seen over decades that they could nominate Jesus of Nazareth and Democrats would proclaim him the devil regardless of fact with support of legacy media's disinformation. That is why from a large field of diverse candidates including a New Jersey egotist, frat-boy retreads and others fading from memory, American voters picked a scrapper: The candidate willing to fight for the American People. Romney would compromise the nation to hell, but with impeccable manners.
For one example, in the Washington Post editorial Romney wrote, "Trump's words and actions have caused dismay around the world."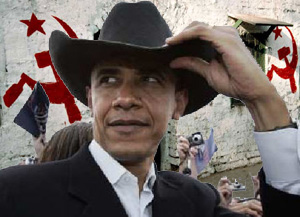 Dear Mr. Mitt, many suggested President Obama was loved worldwide, but was he really and did he advance human rights or American interests or did he rush us down the road toward Marxist Totalitarianism? 
Barack Hussein Obama even today lies when worshiping himself while jumping to enrich our enemies and destroy our allies – that is Obama's legacy and you couldn't even make that or any compelling case to win against him.