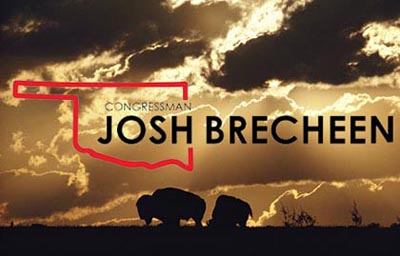 Congressman Josh Brecheen announced that he will host his first telephone town hall on Tuesday, March 28th at 7:00pm CT.
The telephone town hall comes after Congressman Brecheen has held 18 in-person town halls throughout Oklahoma's 2nd Congressional District and recently announced 10 more in April.  
During the call, Congressman Brecheen will provide an update on some of the most pressing policy issues facing our country, including our $31.5 trillion national debt, and answer live questions from constituents.
Details for participating in the call are below:
Date: Tuesday, March 28, 2023
Time: 7:00-8:00 p.m. CT
Dial-in Number: 888-480-3675