Oklahoma has improved its state health ranking according to the United Health Foundation, which released its annual "America's Health Rankings" scorecard today. For overall health, Oklahoma is ranked 43rd in 2012. Over the last several years, Oklahoma's ranking has ranged from 46th to 49th.
"Today's rankings show that our efforts to increase access to health care, reduce infant mortality and promote healthy living in schools and workplaces are working. Oklahoma is moving in the right direction, getting people better care with better outcomes," said Gov. Mary Fallin.
"Health is such an important issue in Oklahoma because it affects both our quality of life and our economy. For families, poor health can mean personal tragedy and medical bills that break the bank. For businesses, it means lower workforce productivity. That's why it's so important to continue this forward momentum. My thanks go out to all the Oklahomans who are working hard to get in shape, eat right, quit smoking, or teaching healthy living habits to their children. These are the kind of choices and behaviors that will ultimately make the most difference as we work together to improve the health of our state."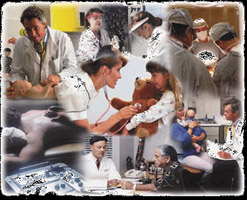 "This year's report marks a significant and dramatic improvement that we don't take lightly," said State Health Commissioner Dr. Terry Cline. "We recognize and support opportunities occurring within communities, businesses, organizations, faith-based groups and others in the private sector that help make the healthy choice the easy choice and ultimately improve the health status of all Oklahomans."
Health indicators scoring strongly for Oklahoma were improvements in the infant mortality rate, up-to-date immunization coverage for children 19 months to 35 months, a low incidence of infectious disease cases, an improvement in the percent of persons without health insurance, and an improvement in the percent of children under age 18 living in poverty.
On the downside, a high prevalence of smoking, sedentary lifestyle, obesity, diabetes, limited availability of primary care physicians, and a high rate of cardiovascular disease deaths continue to be health challenges for the state.
The United Health Foundation says new data methodology implemented for the 2012 report has caused it to retroactively calculate Oklahoma's 2011 score, changing it from 48th to 46th.  "While the late change in last year's score for Oklahoma is a bit confusing, it is important to note that public health issues are complex and multifaceted and difficult to reduce to a simple overall ranking," said Cline. "We view each year's report as a status assessment of efforts in place that empower Oklahomans to make healthy choices."
As an example, Cline pointed to Gov. Fallin's Executive Order issued last February prohibiting all tobacco use on all Oklahoma state property. "While protecting the health of state employees as well as citizens visiting state-owned properties, this ban is expected to reduce health care costs for state employees, decrease employee absenteeism and increase employee productivity, for a cost savings of an estimated $5.2 million each year," Cline noted.
Other progress noted this past year included the following initiatives: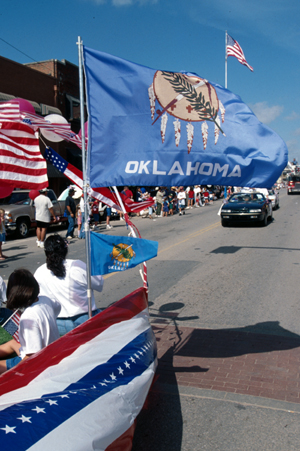 •   The Certified Healthy Oklahoma programs that encourage health-focused behaviors and policies in communities, schools, businesses, campuses and restaurants are helping improve Oklahoma's outcomes. About 1,000 applications have been received for certification this year. As an added benefit, the Tobacco Settlement Endowment Trust provides funding opportunities for certified communities to develop and enhance local wellness efforts.
•   The statewide "Preparing for a Lifetime" initiative to improve infant mortality rates has been nationally recognized for its efforts in improving those health risks that contribute to infant death including poor maternal health, premature births, postpartum depression, tobacco use, low breastfeeding rates, infant unsafe sleep practices and infant injuries. In particular, the "Every Week Counts" initiative to reduce non-medically indicated cesareans and inductions before 39 weeks or pregnancy has led to a 66 percent decrease in early elective births in Oklahoma. Preterm births are a leading cause of infant death.
•   The Oklahoma State Department of Health has engaged in a robust effort of education and community outreach to assure infants and young children are up-to-date in their vaccinations.
•   The Oklahoma State Department of Health and the Tobacco Settlement Endowment Trust are continuing their partnership in sponsoring the "Shape Your Future" health initiative to encourage Oklahomans to eat better, move more and be tobacco free.
•   The legislatively-endorsed Oklahoma Health Improvement Plan continues to be the public health roadmap toward health improvement for Oklahoma.
For information on the Oklahoma Health Improvement Plan, visit www.health.ok.gov. For information on the 2012 state health rankings, visit www.americashealthrankings.org.