Another month of below normal precipitation added to the ongoing drought in Oklahoma according to today's Oklahoma Crop Weather report issued by the USDA-NASS Oklahoma Field Office.
The statewide average was just under an inch for the month of January to date. Although the Southeast district received more than two inches, this was still below average for the month. Statewide precipitation for the period since September 1st was only 50 percent of normal, ranging from 39 percent of normal in the North Central district to 66 percent of normal in the Panhandle.
The U.S. Drought Monitor continues to report that the entire state is in a severe to exceptional drought, with just under 40 percent of the state in an exceptional drought, the worst classification. The result of the continuing drought has been poor conditions for all fall planted crops and limited grazing of small grains. Livestock producers are low on water and hay supplies in addition to the lack of grazing.
Temperatures varied to extremes: a low of 10 below zero was recorded in Kenton at the beginning of the month and Sunday's highs were in the 60s and 70s, reaching 80 degrees at Hollis. A few warm stretches didn't keep winter temperatures away however, with lows for the month to date averaging below freezing in all districts. Topsoil moisture conditions improved slightly from December, but 90 percent was rated short to very short. Subsoil moisture conditions were still rated 98 percent short to very short, though the portion rated very short dropped from 80 percent in December to 75 percent in January.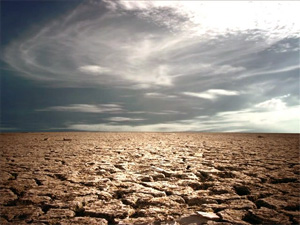 Small Grains: Conditions of all small grains and canola declined over the past month and were rated mostly poor to very poor. Only 22 percent of the wheat crop was being grazed, 14 points below the five-year average. Thirty one percent of rye was reported as grazed, 30 points less than normal. Ten percent of oats were being grazed, compared to 47 percent of oats grazed last year, and a five-year average of 24 percent.
Pasture and Range: Pasture and range conditions continued to be rated poor to very poor for the month of January. Below average rainfall was not enough to significantly improve conditions.
Livestock: Producers continued to provide hay and supplementary feed to herds. Pond levels have not improved overall and the availability of water is a major concern for livestock producers. Although some operations were reducing herds, livestock conditions continued to be rated mostly in the good to fair range.
The entire Oklahoma report can be view online at: www.nass.usda.gov/ok under "Recent Reports." The national database, Quick Stats, and all USDA-NASS reports are available on the agency's web site at www.nass.usda.gov. For more information on NASS surveys and reports, call the USDA-NASS Oklahoma Field Office at 800-525-9226.