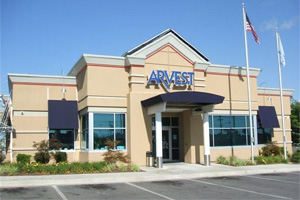 In December 2012, Arvest Bank entered into an agreement with Bank of America to purchase twenty-nine locations and certain deposit accounts and loans associated with those locations. The Arvest purchase received regulatory approvals, and will close on March 22, 2013, with the vast majority of affected locations branches to open on Monday, March 25, as Arvest Bank branches.
All acquired locations are within or near existing Arvest markets including a branch location and drive-thru facility in both Muskogee and Tahlequah.
In addition to the locations, Arvest will also gain most deposit accounts such as checking, savings, IRAs and CDs belonging to consumer and small business customers who live in the local area and are serviced at these locations. The transaction does not include credit card, mortgage, brokerage or trust accounts.
Muskogee and Tahlequah are the only affected communities in Oklahoma, where two branches are being acquired. Both of these branches will remain open for a total of two Arvest branches in both of these communities.
Fifteen branches in Missouri, nine in Arkansas, and one in Kansas are also included in the agreement.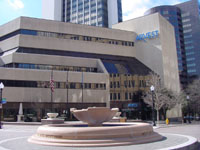 Kirk Hays, executive vice president for Arvest Bank in Tulsa said, "As we work to finalize the acquisition of these Muskogee and Tahlequah locations, Arvest's focus remains on our commitment to meeting the financial service needs of both individual customers and companies in our community. We are excited to begin working with these customers and assure them that we will make their move to Arvest a smooth transition."
Arvest considers the addition of these branches and customer accounts within its existing footprint in the Tulsa area a strong indicator of their commitment to community banking. 
Arvest Bank operates more than 240 bank branches in Arkansas, Oklahoma, Missouri and Kansas through a network of 16 locally managed banks, each with its own board of directors and management team. These banks serve customers in 90 communities with 12-hour weekday banking at most locations. Arvest also provides a wide range of banking services including loans, deposits, treasury management, asset and wealth management, life insurance, credit cards, mortgage loans and mortgage servicing. Arvest operates a mortgage company, asset management company, insurance division and mortgage servicing company. Arvest is an equal housing lender and member FDIC.