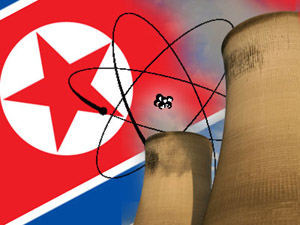 The Australian is reporting that US diplomat to Asia, Kurt Campbell, expects a more hardline approach from Beijing towards North Korea in coming months amid growing pressure on China from foreign governments to rein in its troublesome ally.
The comments come as Julia Gillard arrives in China for a five-day visit, during which the Prime Minister is expected to join the list of world leaders urging the Chinese government to do more to ease tensions on the Korean peninsula.
Mr Campbell, the former assistant secretary of state for east Asian and Pacific affairs, said "China cannot be happy" about the latest tensions, in which Pyongyang has threatened a nuclear assault on the US and South Korea.
"I wouldn't be at all surprised in the coming months to see a tougher line from Beijing (such as) – 'You'd better get your act together'," he said in an interview.
Mr Campbell's comments come during a brief lull in obvious tensions and as the US wound back its military show of strength and Pyongyang at least did not build on its level of threats.
South Korea's Unification Minister Ryoo Kihl-jae yesterday promised flexibility and international aid if North Korea chose the "right path towards change" in a speech to foreign press in Seoul.
South Korea's Yonhap news agency quoted military sources yesterday as saying the North had transported two Musudan missiles to the east coast and had now loaded them on mobile launchers and hidden them.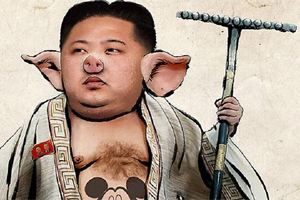 Seoul yesterday sent an Aegis-radar equipped destroyer to each side of the peninsula to track any North Korean missile launch.
Any attempted test firing would stir tensions again, particularly if the trajectory took the missile over Japan.
As the world tries to figure out Kim Jong-un's next move, hackers from the group Anonymous appear to have cracked a website linked to his regime. They posted a wanted poster of the portly young leader, with a pig-like ears and a snout and tattoo of Mickey Mouse on his chest on a Pyongyang-aligned photo-sharing feed.
Click here for more from The Australian.