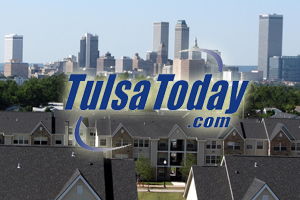 If hacked, the hacker owns the site – it's a question of control – the good news for Tulsa Today is that we have recaptured this site and it is back in local hands.  We have moved to a higher security server and we are redesigning.  Now, dear reader, let's talk as this redesign is underway.
Those who control your information control what you think you know and your priorities.  They control your vote.  They control your culture.  Whoever controls your information controls you.  We have been your independent reporting team in Tulsa and we change to fit your needs.
Tulsa Today (est. 1996) is the oldest independent online local news source on the Internet anywhere and we have often been targeted by those who would silence our voice.  For three months, leading to the 2012 national election, Tulsa Today was hacked daily.  Daily we applied the patch to remove the hack.  The hack was back the same day.  Every day the cycle continued until the storm "Sandy" rolled onto the Northeastern seaboard then that particular attack never came again.
Think about that for a moment.  If a hacker from the northeast daily launches attacks on a local news and opinion site in Oklahoma then, in regard to the First Amendment and to use NASA's phrase – Houston, we have a problem.  A presumably intelligent computer savvy operator spends regular time over a considerable period to silence a community site halfway across the country… why?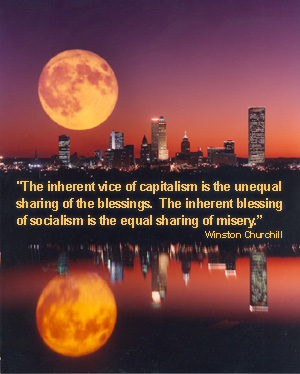 Could it be the content?  Oh my, a conservative voice in Tulsa, Oklahoma.  Wow, what a threat to New York that must be.  There are liberals, socialists and communist locally – always have been, but some of those are family and the attack was not locally based – that attack anyway.  We don't yet know who nailed us most recently, but it hit the limit of our patience with a previous server's security and we moved.
Thus, if you have not visited recently, this look and format is new and changing.  Archive content is being added.  Front page and section themes and styles will flow with design and/or additional programing as our creative talent develops the presentation – the publisher is not yet pleased, but hopeful. 
Yes, we have a team of people working, but, given the huge amounts they earn here, only as their commitments to day-jobs, school, church and family allow.
So you thought this was a media establishment site?  Not even close.  Could you have wondered who else would publish regular original content at this domain for 17 years and why?  There is no money in local media.  Everyone knows even as observers grant and I have often written "all media is local" just as Tip O'Neal observed "all politics is local."  Don't fret; it is just the core reason coherent conservatives lost the common culture.
 A prophet is never recognized in his own home, but who could assume such a lofty title.  Not us.  Not here.  Not ever.  We are just working hacks on the ground fearlessly reporting truth as we see it.  We don't back up, but I have recently discovered even a publisher can be thrown back according to the Laws of Physics during criminal assault.  But rising again is an effort of choice in declared honor.
Tulsa Today has stopped two international frauds; New Utopia and Ad Surf Daily.  We have posted ground breaking reports on Attachment Disorders in children and first broadcast Tulsa's Oktoberfest online in 1996.  We were first to report on the crimes of former-State Auditor and Inspector Jeff McMahan (now serving time in Oklahoma's charming prison system).  We stir things up and write with passion.  We provide a bold platform if any desire to stand even those that may, for whatever twisted reason, disagree with our considered opinions.  Fancy that.
Conservative small business leaders of courage have advertised here for decades, but there are not enough of them to sustain a local site.  In traditional media sites, other revenue such as broadcast or print advertising sustains the online presentation.  It is the question as old as the Internet – how can content be monetized?
After 17 years, it may be time to sell Tulsa Today to a traditional media.  We have seen corporate media giants launch proclaimed "Tulsa Portals" in the past.  We have outlived them all and our traffic currently exceeds their best days.  We just keep writing – freedom is fun.
Maybe this site should be private – providing content only to those who subscribe.  The appeal is growing that, as a writer, I would prefer to write for readers that share basic concepts than write for unintended readers that may stumble upon a post.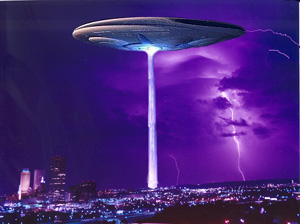 Leftists love us primarily because we most often criticize the right.  Actually, we would spend more time writing about Crony Capitalism, but Tulsan George Kaiser's relationship with Valerie Jarrett so well represents the subject that we wonder why bother and we appreciate George and all he does locally for so many.  Now that Warren Buffett owns the local daily newspaper, what more could we want of President Obama's friends here in flyover country?
Funny thought, I have been writing as a conservative and/or libertarian since 1985.  I have won two national awards as a First Amendment Advocate, but only because the (very Liberal) awarding institutions didn't know I was a constitutional individualist.  I have worked as paid staff for the afternoon daily when Tulsa had one and as paid contributor to other respected print publications.  All paid better than this effort.  Come to think about it, it may be time to finish my book.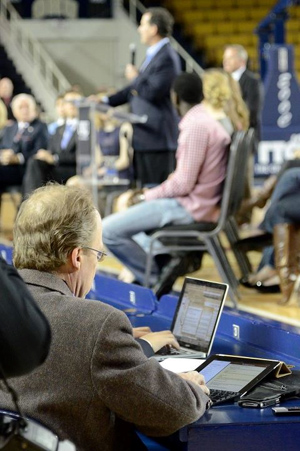 We could move Tulsa Today to video.  While my face is best suited for radio, there are young video talents in town.  Or maybe we should return to radio?  After The David Arnett Show ended on KRMG, there are few, if any, real local talk shows.  Yes, KFAQ does some issue stuff in morning drive, but it is not a talk show – more like politically irritating (jester jerking) comedy.

To topic – who owns your information?  Can you hire an editor to sift through the news of the day or do it yourself?  Do you have time to attend city or county meetings each week?
What kind of mix between hard news, events, sports, business features or lifestyle coverage is most compelling?  To get city news, you need to hire a reporter to spend at least one day per week at city hall and the same for county news working the county court house at least that often.  Unless you make those hires, your news is owned by those who do.  Tulsa Today can do that for you, but only if you empower us to do so by financially supporting the effort. 
Email editor@tulsatoday.com and let me know your opinions.  Will you support local journalism?  Can you pledge $5 per month or $9.97?  Would you rather donate $100, $300 or $500 to the effort per year?  Will you take ownership of a local news effort?  Will you add your email to a subscriber's only mail list for customized local content?

Mail a check today for any amount to Tulsa Today, LLC P.O. Box 33395 Tulsa, Oklahoma 74153-3395 and let's grow a wisdom group for these and other decisions.  Include your thoughts by mail or call the office at (918) 851-2429 to talk off-line about what comes next that you most want to see.  Your participation will make a difference.  Your opinions shape this and potentially other local media efforts.  Let's talk Tulsa.