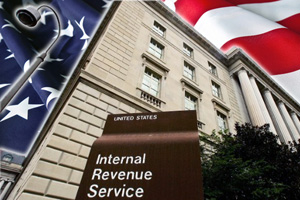 A growing number of Americans believe that senior White House officials ordered the Internal Revenue Service to target conservative political groups, according to a new national poll by the left-leaning CNN.
The CNN/ORC International survey released Tuesday morning indicates that a majority of the public says the controversy, which involves increased IRS scrutiny of tea party and other conservative groups seeking tax-exempt status, is very important to the nation.

Republicans argue that the Obama administration used the IRS to intimidate and harass political opponents. Democrats say poor management at the tax agency, rather than political bias, is to blame. Congressional sources on both sides say that interviews with IRS workers so far have found no evidence [yet] of political dealings by the White House [but plenty to contradict public statements by IRS management in Washington]. White House Press Secretary Jay Carney, touting an independent IRS inspector general report [as in wolf reporting on the hen house], has said the scrutiny appears to have originated with "IRS officials in Cincinnati," where the agency's tax exempt division is centered.  [This is contradicted by Washington IRS employees and expected soon be proven to be another in a long list of lies from Carney on behalf of President Obama].
Click here for more from CNN. [Without Tulsa Today's added perspectives.]