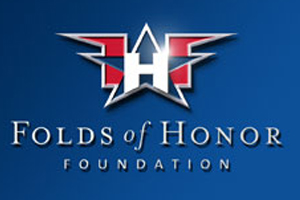 The Folds of Honor Foundation has been chosen as the charitable benefactor of the 16th Annual Golf Dimensions National Father & Son Team Classic in Myrtle Beach, S.C. The 54-hole tournament will take place at eight local courses July 18-20.
The Folds of Honor Foundation is a charitable organization with a mission to empower military families by providing educational scholarships to children and spouses of military service men and women killed or disabled while serving our great nation.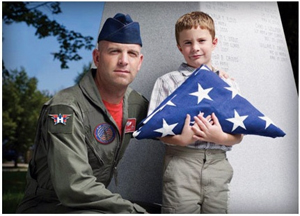 Folds of Honor staff Major Ed Pulido, Senior Vice President of Public Relations and Military Affairs, as well as Tony Biata, PGA, Director of Patriot Golf Day for Folds of Honor, will be attending the event. Biata and his son, Michael, will also be competing in the tournament.
"Folds of Honor is honored to be selected as charitable benefactor by the Golf Dimensions National Father & Son Team Classic, a long withstanding and successful tournament that's also focused on strengthening family bonds," said Biata. "As a PGA Professional, I'm always proud to have the support of the golf industry for Folds of Honor, and as a father, I'm thrilled to compete in this tournament alongside my son."
Host courses include:
•    Barefoot Golf Course
•    The Long Bay Club
•    Burning Ridge
•    Kings North at Myrtle Beach National
•    Legends Resorts
•    Crow Creek
•    Wild Wing Plantation
•    Rivers Edge Golf Club & Plantation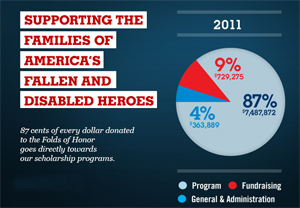 Since its inception in 2007, Folds of Honor has raised more than $25 million and awarded more than 5,000 educational scholarships to the families of fallen or wounded service men and women. As of January 2012, more than one million dependents have been affected by the wars in Iraq and Afghanistan. Of these, 87 percent do not qualify for federal scholarship assistance. Individuals interested in contributing to Folds of Honor can visit FoldsofHonor.org.