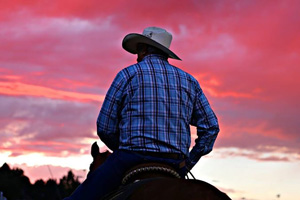 In a Washington Times piece today, Valerie Richardson writes that rural Coloradans angered by liberal policies on guns and energy will soon vote on breaking away to become the 51 state.
Richardson writes: "You've got North Carolina and North Dakota, so why not Northern Colorado?
"Voters in several rural Colorado counties will be asked whether they want to form a new state tentatively named Northern Colorado in the November election, a reaction to the Democrat-controlled state legislature's 'war on rural Colorado.'


"The Weld County Commissioners voted unanimously at Monday's meeting to place a measure on the Nov. 5 ballot asking voters whether they want the county to join other rural counties in forming another state.
"'The concerns of rural Coloradans have been ignored for years,' William Garcia, chairman of the Weld County Commissioners, said in a statement. 'The last session was the straw that broke the camel's back for many people. They want change. They want to be heard.'
"Three other rural counties — Cheyenne, Sedgwick and Yuma — also plan to place the 51st state referendum on the fall ballot. At least three more counties plan to consider the proposal this week at their commission meetings, said Jeffrey Hare, spokesman for the 51st State Initiative.
"Known for its agriculture and oil and gas production, Weld is the largest of the Colorado counties exploring a break with the state after the legislature's sharp turn to the left with bills restricting access to firearms and doubling the state's renewable-energy mandate for rural areas. "
Click here for more from The Washington Times.
By the way, Oklahoma was once known as the "Twin Territories" (Oklahoma Territory and Indian Territory).  There was a constitutional convention that proposed Indian Territory as a separate state approved by a vote of the people 6 to 1.  However, Washington politicians decided Indian Territory (Eastern and Southern parts of the state) would be one with Oklahoma Territory.  We were really two different people.  Indian Territory was settled by the Five Civilized Tribes while Oklahoma Territory was settled by the Plains Indians.  We are one people now and considering all the government (Nation and Nations) that is a good thing in Tulsa Today's editorial opinion.