Governor Mary Fallin will join leading energy industry officials as well as key policy makers in Tulsa next month for the third annual Governor's Energy Conference. The conference will be from 8 a.m. to 6 p.m. Wednesday, Oct. 9, at the Tulsa Cox Business Center in Tulsa.
This year's conference is presented by the governor and the University of Tulsa Collins College of Business in partnership with the office of the Oklahoma Secretary of Energy and Environment, the Oklahoma Department of Commerce, the State Chamber of Oklahoma, the Tulsa Regional Chamber and Saxum.

"Oklahoma is a national leader in energy and innovation," Fallin said. "This conference is a great opportunity to bring together industry leaders and policy makers to discuss how we can support Oklahoma energy production and energy jobs."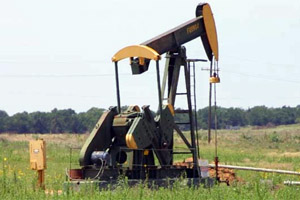 The conference features input and presentations from leading energy industry executives as well as other industry experts on current energy issues. This year's conference will also have a panel discussion on education, research and workforce development.
To register, contact Peggy Hancock at (918) 631-2215 or at peggy-hancock@utulsa.edu. The individual registration cost is $150. For more information on the conference contact Maressa Treat at 405-837-8331 or at maressa.treat@doe.ok.gov. To see a detailed agenda, click here.
Speakers at this year's conference include:
•  Governor Mary Fallin
•  North Dakota Governor Jack Dalrymple
•  Oklahoma Secretary of Energy and Environment Michael Teague
•  Tulsa Mayor Dewey Bartlett
•  John Gibson, CEO of ONEOK
•  Hans Helmerich, CEO of Helmerich & Payne
•  Joe Craft, president and CEO of Alliance Resources Partners
•  Tom Jorden, president, chairman and CEO, Cimarex
•  Chris Benge, senior vice president of government affairs for the Tulsa Regional Chamber
•  Michael Ming, general manager of the General Electric Oil & Gas Technology Center
•  Gary Demasi, Google director of operations for data center location strategy and energy
•  Michael Skelly, president of Clean Line Energy Partners
•  Merl Lindstrom, vice president of technology at Phillips 66
•  Tim Munson, chairman, Oklahoma Energy Resources Board  and exploration manager Spartan, LLC
•  Robert Sommers, director of Oklahoma Career Tech and Oklahoma secretary of education and workforce
•  Burns Hargis, president of Oklahoma State University
•  Robert Henry, president of Oklahoma City University