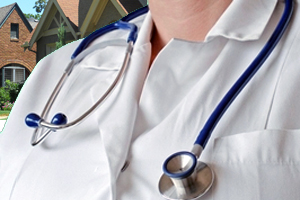 Jordan Health Services ("Jordan"), which provides home health services to patients throughout the state of Texas, and Healthcare Innovations Private Services ("HCIPS"), the largest provider of Medicaid home health services in the state of Oklahoma, announced today they have combined their organizations.
Together, the companies each day will fulfill the personal care, case management, skilled nursing, pediatric, and hospice needs of approximately 22,000 patients in Texas and Oklahoma through 61 locations across both states.

"We are extremely excited about this transaction and welcome the dedicated and talented staff of HCIPS into the Jordan family," said Dean Holland, Executive Chairman and CEO of Jordan.
"HCIPS is an ideal fit for Jordan as we look to further diversify our business mix and aggressively expand our footprint in the southwest region of the U.S. Like Jordan, HCIPS has a long history of delivering the highest in quality home health care and this combination allows us to advance our objective of providing the full continuum of home health care and hospice needs to our clients."
Jeff Fisher, President of HCIPS, who will become part of the Jordan executive team, added, "Jordan is an outstanding choice as a partner as we seek to continue to grow our Medicaid, Skilled Care and Hospice operations. We look forward to integrating these two strong companies as we strive to become the preeminent regional provider of home care and hospice services in the southwestern United States."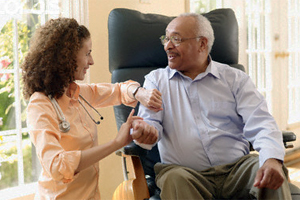 Rafael Ortiz, Principal at Palladium Equity Partners LLC, Jordan's financial partner, an affiliate of which led this transaction, added, "The combination of these two outstanding post‐acute organizations makes great sense in today's home health care environment, as we will continue to provide low‐cost, highquality home care and hospice services in a growing region. We simply could not be happier with this transaction and the future prospects of this organization."
Terms of this transaction were not disclosed. HCIPS will continue to operate under its trade name Healthcare Innovations Private Services in the state of Oklahoma for the foreseeable future.
In connection with the transaction, Greenberg Traurig, P.A acted as legal counsel to Jordan. CIT Capital Securities LLC served as exclusive financial advisor and Winstead PC acted as legal counsel to HCIPS.
For more on Jordan Health Services click here.