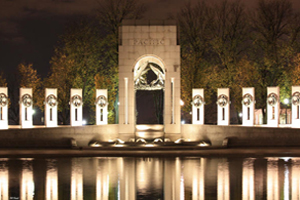 Veterans Day is when we celebrate those who left the safety of home and family to stand in the way of those that would destroy freedom and terrorize worldwide. Veterans fought to protect the innocent. Often disparaged for political purposes, Veterans deserve  appreciation at every moment we enjoy our lives. All who served  sacrificed for freedom and the Constitution of the United States of America.
U.S. Sen. Jim Inhofe (R-Okla.), ranking member of the Senate Armed Services Committee (SASC), provided the following statement today in recognition of Veterans Day: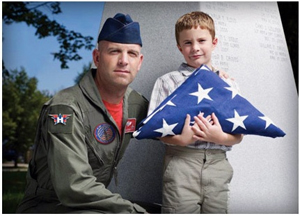 "Because of our veterans' service and commitment for over a century, the United States has become a shining beacon for liberty and democracy across the globe. Establishing these values, preserving and also leading in them, have come at a great cost. Families have sent away loved ones knowing the risks that they might not return, while others have offered their talents in factories and at installations ensuring our military has the finest resources available.  Because of their dedication then and today, the American dream of 'life, liberty, and pursuit of happiness' is still alive.
"I am honored that more than 37,000 military families reside in the great state of Oklahoma, and roughly 340,000 veterans call our state home, attend our churches, and contribute to our communities. On behalf of Oklahoma, we are humbled by the immeasurable dedication of each and every one of them.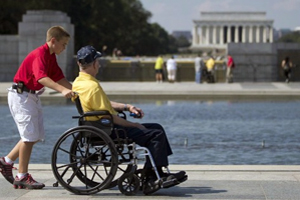 "As Ranking Member of Senate Armed Services Committee, I am strongly committed to our veterans and their families.  As we all know, freedom isn't free. Many of our veterans have paid the price with scars, some visible while yet many go unseen such as post-traumatic stress disorder (PTSD), depression and traumatic brain injuries (TBI). It is our nation's duty to care for them in return. I am proud to work on issues that are critically important to our heroic veterans such as ensuring access to the benefits and resources they have earned, improving health care for our wounded warriors and their families, and maintaining the strong national security they have helped to build. May God bless our veterans and may God continue to bless our great nation."
Oklahoma Secretary of Veterans Affairs Rita Aragon, said:
"Oklahoma is a very patriotic state with people who cherish the principles of liberty and justice for all.  We rely on the courage of those who put on our nation's uniform and stand between those who would lay our country low because of the bounty of our lifestyles and our religious freedoms guaranteed in our constitution.
"Oklahoma stands proud when looking at the 350,000 plus who have worn the uniform of the greatest nation on earth.  Our patriotism runs high and proud as we approach a time we remember all those who served.  This Veterans Day we recognize publicly and passionately those who paid the ultimate sacrifice for our way of life.
"We need to take a look at those who suffered visible and invisible wounds for our benefit.  A program that helps incarcerated veterans apply for their earned federal Veterans Administration benefits, "Battle Buddies," reaches out to our 17 state corrections centers.  They are veterans helping veterans in this all-volunteer, no-tax dollar program.
"To sign up for a Battle Buddy, the offender must agree to several requirements.  Battle Buddies agrees to help file for federal benefits, find the parolee a job and a place to live (usually conditions of the parole) before they are ever released. The offender must agree to join a veteran's service organization, a family of faith (whatever that means to them), and to attend mental health and substance abuse treatment from a local source and paid for by the VA.  These multiple sources help to insure a safety net for successful parole.
"This November 11, say thanks to those who have served and those who continue to serve you and our nation."