When Senator Coburn retires, his replacement should hire Coburn's entire staff and double the pay.  As the Associated Press and Breitbart report, staff research found that President Obama's nominee to be the secretary of the Department of Homeland Security (DHS), Jeh Johnson, plagiarized 23 times in his written questionnaire provided to the committee before his confirmation hearing.
AP reported yesterday that Coburn said he "was concerned that Johnson's written answers to customary prehearing questions used the same language in 23 instances as several other Obama administration nominees."

"They're not your answers," Coburn said to Johnson at the hearing. "The point is to get your thoughts."
The AP added that "Coburn said he wouldn't consider the questionnaire complete until the committee received new answers to the questions."
A document compiled by Coburn's office details the 23 different instances in which Johnson allegedly plagiarized from other administration officials. Sen. Coburn is the ranking member on the Senate Homeland Security and Governmental Affairs Committee.
Click here for more from Breitbart.
In other news from Coburn's office:
U.S. Senator Tom Coburn, M.D. and Congresswoman Barbara Lee (D-CA), along with 38 other lawmakers, sent a letter to President Obama calling on the Administration to announce a doubling of the number of people on treatment through the President's Emergency Plan for AIDS Relief (PEPFAR) during the Fourth Replenishment of the Global Fund to Fight AIDS, Tuberculosis and Malaria scheduled to take place in Washington, D.C., in December.
"We applaud the Administration's achievement of increasing the number of people on treatment supported by PEPFAR to 6 million, and the recent announcement of 1 million babies globally born HIV-free thanks to PEPFAR support," the lawmakers write.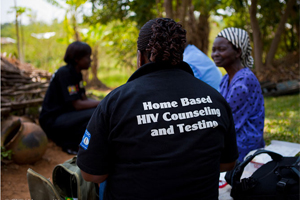 "To build on this success, we urge you to set a new, bold PEPFAR goal of 12 million people on treatment by the end of fiscal year 2016…. At this critical juncture, scaling up to capitalize on scientific advances, while expanding deployment of proven-effective prevention tools that are already available to us, will not only save millions of lives but will also significantly reduce human suffering, new HIV infections, and healthcare costs in the years to come."
PEPFAR, a bipartisan program established in 2003, has treated and cared for millions of individuals facing HIV/AIDS, tuberculosis and malaria across the world.