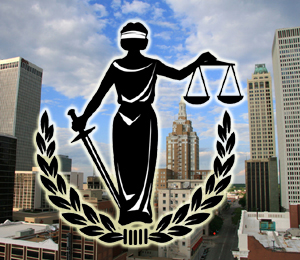 A manager has pleaded guilty to wire fraud involving the embezzlement of $693,300 and for tax crimes, announced United States Attorney Danny C. Williams, Sr. for the Northern District of Oklahoma.
James Rhea Cooley, 45, of Tulsa, was charged with one count of wire fraud and three counts of willfully making and subscribing a false federal income tax return. Cooley worked as the Regional Human Resources Manager at Newfield Exploration Mid-Continent Inc. where he was authorized to approve invoices for services provided to the company.

According to court documents filed in the case, from August 2008 to January 2011, Cooley devised and executed a scheme to defraud his then-employer. In 2008, he created the consulting company, Total HR Service and Consulting, created a website, and opened a bank account. He would then falsify invoices for services that had not been performed, and deposit the payment check from Newfield Exploration Mid-Continent Inc. into the nonexistent consulting company's bank account. Cooley would then spend the embezzled funds for personal expenses.
Cooley also agreed to a criminal forfeiture money judgment in the amount of $693,300.
The case was investigated by the Internal Revenue Service, Criminal Investigation and the Federal Bureau of Investigation. The case was prosecuted by Assistant United States Attorneys Charles M. McLoughlin and Catherine Depew on behalf of the United States.
Sentencing has been set for February 25, 2014 before U.S. District Judge James H. Payne.