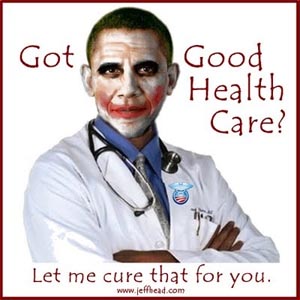 Updated with humor: The fourth Georgia hospital in two years is closing its doors due to severe financial difficulties caused by Obamacare's payment cuts for emergency services.
The Lower Oconee Community Hospital is, for now, a critical access hospital in southeastern Georgia that holds 25 beds. The hospital is suffering from serious cash-flow problems, largely due to the area's 23 percent uninsured population, and hopes to reopen as "some kind of urgent care center," CEO Karen O'Neal said.
Many hospitals in the 25 states that rejected the Medicaid expansion are facing similar financial problems. Liberal administration ally Think Progress has already faulted Georgia for not expanding Medicaid as Obamacare envisioned.
Click here to read more from The Daily Caller.
Those who believe modern age socialism, communism, and/or totalitarian is not that bad (we are so much more civilized in 2014) and government is all about helping the masses should pay close attention – unintended consequences are consequences none the less.
However, there is humor in Obamacare.  Yes, everything promised has failed to come true, but in Tampa Bay, Fla. a  televised political commentary (common in other media markets, but not in Tulsa) by "political editor" (other media markets employ people for that purpose, but not in Tulsa) Craig Patrick may help us all grin and bear it – at least until we can fix it.