OKLAHOMA CITY – On Tuesday, the Senate approved legislation that would help more businesses qualify for the Small Employer Quality Jobs Incentive Act.  Senate Bill 1329, by Sen. Ron Sharp, would remove population limits which currently make the incentive inaccessible to small businesses in Oklahoma's larger populated areas.
"The legislature didn't realize that they were leaving out small communities in Oklahoma, Tulsa and Cleveland counties when they enacted this legislation in 2011," said Sharp, R-Shawnee.  "My bill will level the playing field and allow more Oklahoma businesses, which meet the other requirements of the act, to take advantage of this great incentive."

Currently to qualify for the incentive, businesses must be located in counties with populations of less than 200,000 or be located in an "opportunity zone".  SB 1329 would remove that population requirement.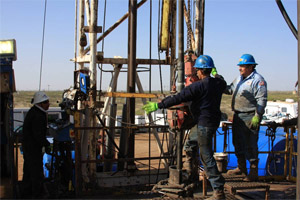 "Small business owners shouldn't be punished because they live in highly-populated, urban areas.  They need this incentive just as much as the mom and pop shops in smaller, rural towns," said Sharp.  "I want to thank my colleagues for their support of this measure and for fighting for small business owners throughout the state."
The Small Employer Quality Jobs Incentive Act allows qualifying small businesses with 90 employees or less to receive up to a five percent cash-back incentive for up to seven years to locate or expand in Oklahoma.
SB 1329 now moves to the House to be heard in committee.